7 important email personalization tactics and how you can engage your subscribers in a meaningful way
1. Email list segmentation
According to our survey, the best way to improve email personalization is through using email list segmentation. While many marketers feel that email personalization can be challenging, having the right marketing tools in place will allow you to automate email campaigns in a segmented and personalized way.
Creating different segmented lists enable you to develop dynamic content for each target audience you want to reach. Different contacts need different things depending on a number of factors.
Collecting relevant data about your subscribers is the first step to segmenting relevant email lists and obtaining quality contacts. One of the best ways to do this is through your signup forms when someone wants to receive newsletters or learn more about your company.
Asking your subscribers about their geographical location, gender, age, profession, interests, etc. is important when creating segmented email lists. You can even use data about a subscriber's stage in the buyer's journey and what their past email activity has been.
For example, if you are a health insurance company and you are implementing a new policy that will mostly benefit singles on the East Coast who are between the ages of 26 – 36, you can use marketing automation to build out a list of your contacts who fall within that criteria, and create an email that tells them about this offer in an engaging and personalized way.
2. Individualized email messaging
Once you have segmented email lists in place, you can start thinking about how you can make your emails more personalized. If you individualize each message, you show your subscribers that you are paying attention to who they are and what they care about the most.
According to Aleks Peterson, Editor of TechnolgyAdvice, "If you call [your prospects] by name, speak to their pain points, objectives, challenges, hesitations, and role responsibilities at the right time and place, you will see a return."
Individualized email messaging goes way beyond including someone's first name in a subject line – you need to create engaging content that relates to their needs. This can include sending out personalized images and videos, including names or recent purchases within your email content, sending out product focused content that only relates to certain email lists, and getting creative with your storytelling content.
We created a similar guide that covers the best ways to personalize your email campaigns through individualized messaging that you can read here.
3. Behavior-triggered emails
Sending out emails based on a subscriber's behavior ensures that you will remain relevant with where they are in their customer journey. Having marketing automation in place is crucial to sending out behavior-triggered emails to the right subscriber at the right time.
One of the most common behavior-triggered emails is the "Welcome Email." These emails act as a warm and timely greeting that tell your subscriber what to do next. They are super important because they catch a subscriber right when they sign up.
You can also send reminder emails that are based off of a certain time period. These emails prompt a subscriber to do something like renew a subscription or purchase something that has been sitting in their shopping cart. You can also send birthday and VIP offers as well as emails that only focus on re-engaging customers who have fallen off the map.
4. Responsive email design
Email design is important when tracking reader engagement – if a subscriber doesn't like the appearance of your emails, they will most likely click out as quickly as they clicked through.
Having responsive email design on desktop and mobile platforms is also important when it comes to formatting, relevance, and interaction. Paying attention to font size, layouts, buttons, email length and fluidity are important factors to take into account when designing your emails.
Content marketing expert and author, Marcia Riefer Johnston, takes this idea even further and says that adaptive design is also important to email personalization. Johnston explains, "Adaptive content goes beyond responsive design, the content itself changes according to the device, the context the person." She gives the example that adaptive content will say "click" on a laptop, "tap" on a tablet and "say select" from a car's GPS system.
Responsive design has become simple using the right email marketing tools.
5. Social media integration
Social media marketing and email marketing shouldn't be looked at as separate marketing avenues. Having a holistic view on social media and email marketing will make your personalization less challenging and more engaging.
You can include social buttons and social media campaigns that are relevant to your different email lists within your email campaigns. This can drive more traffic to your social channels as well as to your website.
You can also upload your subscriber lists from email to your social channels. This allows you to connect with your subscribers in a personal way on multiple platforms. You can even target social ads to active email subscribers in order to spend your ad budget in a more targeted way.
6. Individualized landing pages
A personalized call to action used through a relevant landing page within an email is a powerful way to drive traffic to your site. These landing pages should directly relate to the content of your email as well as to the interests of this specific segmented list.
If you can grab a reader through engaging content and imagery, personalized landing pages help subscribers to take the next step in order learn more about what you are promoting. When integrating personalized landing pages within an email, you should match its message and look to the overall theme.
7. Self-managed preference center
Self-managed preference centers allow your subscribers to enter or change any personal information that they want to provide you with. These preferences can vary from the custom fields you include on your sign up forms and can be adjusted at any time.
They can also use these preference centers in order to change how you currently interact with them. Subscribers can choose to only receive emails on certain topics, change the frequency of their emails or unsubscribe from all lists.
These show you which subscribers are most interested and what their main interests are. You can use this information in order to update your segmented lists or create new ones. All of the information that lies within this center should be taken into account when sending out personalized emails.
By using these centers in a way that directly informs your personalized messaging, you will increase subscriber satisfaction. It even helps your customers to self-segment and show you what they need most from your email content.
ONE-STOP SHOP
SEO, GOOGLE ADS, PPC, DIGITAL MARKETING SOCIAL MEDIA, AMAZON, WEB DESIGN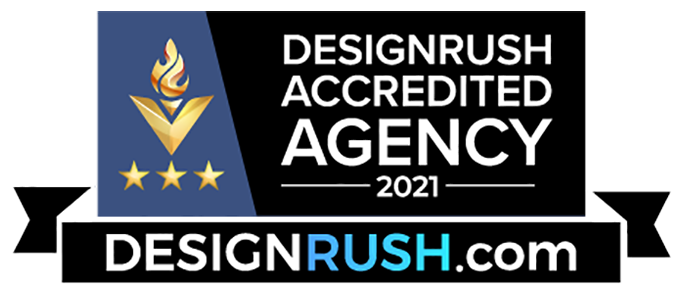 Testimonials
What our clients say
about our studio.
I have worked with Optimized Webmedia Marketing since the start of the year. Since starting to work with them, we have seen a significant increase in sales through our PPC campaigns. The team is great to work with, they are always professional, very detailed and always deliver work on time. Highly recommend!
Optimized Webmedia Marketing provides great SEO, PPC, and Digital Marketing Services.They really care about their clients, they are responsive and professional, and get great results.I highly recommend this Digital Marketing Agency.
We have been working with Optimized Webmedia Marketing since our company was young. They handled all our web related promotions and designs since day one. With their help and support, we were able to boost our clientele super fast and become one of the top companies in lower mainland. Their knowledge of digital marketing is next to none and we highly recommend their service to all business owners!
Let's Start a Project Together!