Opt-In List Building Services
As inbound marketers we know that the days of buying a lead list, loading the contacts into our CRM, and blasting out emails are over.
However, the concept of building a completely opt in database from scratch can be a daunting task.
So the question becomes how do you quickly scale your database so that you can start nurturing a list of opt in prospects as soon as possible?
In this post, I would like to explore some strategies and tactics that you can utilize to grow your opt in database of prospects. So lets get started!
Step 1: Attracting Prospects
The most important part of growing your database is creating original and valuable content for your buyer persona. Lets examine how to use content creation and varied marketing channels to grow our database of opt-in prospects.
Premium Content Offers
By developing top-of-the-funnel premium content offers like: industry reports, e-books, and guides you can effectively attract new subscribers to your database.
Blog Content
Blogging is another great way to increase your marketing subscriber list. By consistently creating blog content that is valuable to your buyer persona you establish yourself as an industry thought leader who is adding value to the community. Interested prospects that need to advance their skill set, and who would like to stay abreast of new industry trends and best practices will subscribe to your blog.
Social Media Content
By establishing a company presence on social media platforms where your prospects are spending their time you can effectively move interested strangers to engaged prospects. Utilize different types of content on social media like: slideshares, videos, infographics, blog posts and even new premium content offers to attract new visitors to your website.
Step 2: Building an Opt-In List
After you have developed a solid foundation of original content for your targeted buyer persona you need to merchandise the content effectively to start growing your prospect database. There are two ways to do this: ask people to subscribe and require subscription. Lets unpack each one a little bit more here:
The "Ask" Method
By promising to deliver relevant industry news, promotions, discounts and freebies you can get visitors to opt into your marketing communications. When asking prospects for their demographic information and email address it is important to place forms in highly visible places on your website like: your homepage, your blog page or in the header or footer of your website.
Additionally, by adding social proof terminology to your forms like "10,000 subscribers" you also increase the likelihood that people will opt into your database.
The "Require" Method
Another popular method is to "gate" premium content offers like industry e-books, reports and customer case studies. Gating content refers to requiring a user to submit demographic information via a form prior to receiving content. This is a very effective way to increase your database, especially if you have premium content offers.
Database Construction Best Practices
As you construct your database of opt in prospects you want to follow a couple of best practices that will increase your ability to scale your list quickly while minimizing opt outs and database denigration.
Use Small or "Short" Forms
When you are asking prospects for their information, keep the form as simple as possible. Do your best to pair down the forms to the bare minimum information, like: first name, last name, and email address. When designing forms for your website "less is definitely more".
Utilize Progressive Profiling
Many marketing automation programs have functionality that let marketers gradually advance their knowledge of a prospect over time. Meaning the first time a prospect fills out a form on your site they will be asked questions like: first name, last name and email address. The next time they come to your website they will be asked company name, job title and phone number.
Then, each progressive time that they re-convert on your website they will be asked different questions. This allows marketers to expand their knowledge of the prospect over time without asking too many questions at any one time.
Develop a Subscription Center
Allow prospects to manage their communication preferences in a subscription center. In this page the prospects can manage the frequency of the communication they receive. Additionally, this subscription center will help minimize opt outs as prospects can opt down instead of strictly opting out.
Conclusion
By creating relevant and valuable content for your buyer personas you can quickly and economically build your database of opt in prospects. It is important that once you have a foundation of great content, you need to merchandise the content through different channels like social media, blogging and your website. This content distribution channel will allow you capture strangers in many different arenas.
Finally, utilize best practices in form creation, progressive profiling and subscription preferences to simplify the opt in process. By implementing these processes you will build an opt in database of prospects who anticipate your marketing communication messages. So start building your database today!
ONE-STOP SHOP
SEO, GOOGLE ADS, PPC, DIGITAL MARKETING SOCIAL MEDIA, AMAZON, WEB DESIGN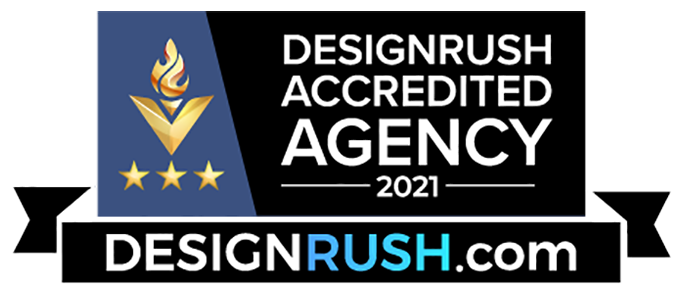 Testimonials
What our clients say
about our studio.
I have worked with Optimized Webmedia Marketing since the start of the year. Since starting to work with them, we have seen a significant increase in sales through our PPC campaigns. The team is great to work with, they are always professional, very detailed and always deliver work on time. Highly recommend!
Optimized Webmedia Marketing provides great SEO, PPC, and Digital Marketing Services.They really care about their clients, they are responsive and professional, and get great results.I highly recommend this Digital Marketing Agency.
We have been working with Optimized Webmedia Marketing since our company was young. They handled all our web related promotions and designs since day one. With their help and support, we were able to boost our clientele super fast and become one of the top companies in lower mainland. Their knowledge of digital marketing is next to none and we highly recommend their service to all business owners!
Let's Start a Project Together!