Pay Per Click Advertising for Franchises
Want more leads and booked jobs for your franchise? If you're not testing and investing in pay per click (PPC) advertising, you're missing out.
Take a minute and search Google for "your core service + one of your service areas" or a similar term your potential customers are using to find businesses like you. If you don't see your website on the first page, you're choosing to send prospective customers to competing companies!
Optimized Webmedia has extensive experience helping franchise businesses like yours cost-effectively market their companies on the Internet, improve their overall online presence and visibility, and get more leads and sales from the web.
When you choose Optimized Webmedia, we handle all aspects of your franchise PPC strategy—from keyword research to ad copy creation to bid management and more. We've managed paid search accounts for all sorts of businesses across the country.
Whether you're looking to fine-tune your existing franchise PPC campaign or you're starting from scratch and need a complete pay per click setup, our specialists are ready to help.
Our PPC Process for Franchises
Our process for PPC is similar to our approach to franchise marketing in general: Track > Test > Tweak > Repeat. Simply put, you can't maximize what you fail to measure and track. Better data equals better results.
1. Completing a Competitor Analysis
Completing a market analysis of your service areas and industry
Finding local competitors currently outranking you on the web for your services
Analyzing search terms, monthly search volumes, and more in your market
2. Creating Data-Driven Ads
Researching keywords to find what and how your customers are searching for your services
Creating copy for high-performing ads
Split-testing ad copy
Conducting competitor research on ad copy
3. Tracking Your PPC Campaign
Tracking average positions by campaign
Tracking click-through-rate
Tracking cost-per-click
Tracking leads, calls, sales, and revenue by campaign
4. Managing Your PPC Campaign
Managing and tweaking bids for each campaign
Monitoring keyword search queries and adjusting bidding
Monitoring the average position, click-through-rate, and cost-per-click
And more optimizations for campaign improvement
5. Services Beyond Paid Search Campaigns
Landing page optimization
Display advertisement campaigns
Retargeted ads and remarketing campaigns
LinkedIn advertising campaigns
Paid social media marketing campaigns
Benefits of PPC Advertising for Franchises
Visibility & Relevance
The two biggest benefits of PPC advertising are controlled visibility and relevance. Traditional advertising, which many franchise locations continue to rely on, interrupts people that may or may not be interested or in the market for your services or offerings.
Online marketing strategies like pay per click advertising only puts your message or ad in front of people actively interested in it or ready to make a buying decision. The odds are extremely high that someone searching for "your services in Maryland" needs and is interested in finding a place of service!
Highly Controllable & Managable ROI
Search engine marketing (SEM) is comprised of pay per click (PPC) advertising and search engine optimization (SEO). Many franchise marketers or operations managers make the mistake of favoring one strategy over the other. It is not uncommon for a business owner to hear from a friend that SEO is better than PPC and refrain from any further investigations of PPC advertising.
In reality, the franchises having the most success marketing their businesses online use both strategies. Pay per click advertising offers several advantages over SEO:
PPC advertising offers (near) immediate results; SEO can take weeks or months to start working
PPC advertising is nearly 100% controllable; no SEO company can promise you a certain ranking
The most accurate keyword tool (data that can be used for an SEO campaign) is a 'live' PPC campaign
The return on investment (ROI) from PPC advertising can be far more easily controlled than an SEO campaign
How Optimized Webmedia Helps Franchises with PPC
Our Pay Per Click Management Process
Optimized Webmedia has a proven pay per click setup and management system specifically designed for franchises like you. Our PPC setup and management services include:
Campaign strategy
Keyword research
Ad copy creation
Geo-targeted ads
Targeted location settings
Budget and bid management
Ad testing
Conversion tracking
Detailed monthly reporting
Desktop and mobile PPC ads
To effectively track your conversions, we'll set up online conversion tracking and phone call tracking so that we can accurately see how well your franchise PPC campaigns are performing and make adjustments as needed. It's important that franchises don't skip this step—we've found that phone leads tend to greatly outnumber contact form submissions in this industry!
What Makes Us Different
Paid search platforms like Google AdWords are self-service platforms, which means you don't need to hire a professional PPC company to set up and manage your campaign. While it is true that many business owners generate awesome profits via their pay per click advertising campaigns, inexperienced newcomers can (and
often do) waste thousands of dollars.
Optimized Webmedia has a team of dedicated PPC specialists with years of experience creating and optimizing paid search campaigns in a wide range of industries, including the franchise world. Our PPC specialists work with an account manager to learn every aspect of a client's business model to better manage the AdWords account, including:
The client's sales funnel
The lead-to-sale ratio
The visit-to-lead ratio
Profit margins for each product and service sold
We use our understanding of the client's sales funnel to set bids appropriately and achieve the optimal cost per lead. Our desire to treat your franchise as our own combined with years of expert PPC management experience equals a cost-effective form of advertising with tremendous reach and potential.
Let's Talk
Contact us today for a free consultation. Tell us about your situation and we'll provide you with candid recommendations for franchise internet marketing services when it comes to managing your corporate and location franchise digital marketing strategies.
Not convinced? Read our online marketing case studies detailing actual results we've produced for businesses just like yours, or pick up the phone and call us today at 778.272.8213 or 1.866.524.8562.
ONE-STOP SHOP
SEO, GOOGLE ADS, PPC, DIGITAL MARKETING SOCIAL MEDIA, AMAZON, WEB DESIGN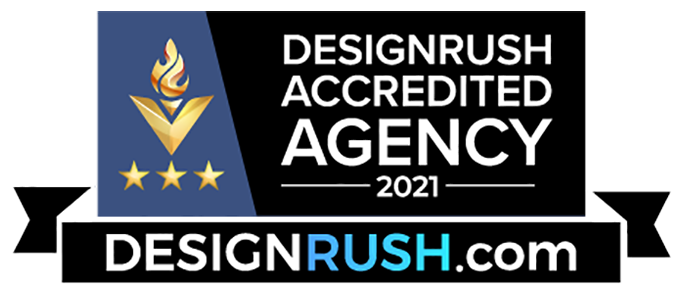 Testimonials
What our clients say
about our studio.
I have worked with Optimized Webmedia Marketing since the start of the year. Since starting to work with them, we have seen a significant increase in sales through our PPC campaigns. The team is great to work with, they are always professional, very detailed and always deliver work on time. Highly recommend!
Optimized Webmedia Marketing provides great SEO, PPC, and Digital Marketing Services.They really care about their clients, they are responsive and professional, and get great results.I highly recommend this Digital Marketing Agency.
We have been working with Optimized Webmedia Marketing since our company was young. They handled all our web related promotions and designs since day one. With their help and support, we were able to boost our clientele super fast and become one of the top companies in lower mainland. Their knowledge of digital marketing is next to none and we highly recommend their service to all business owners!
Let's Start a Project Together!