2013
Optimized Webmedia began initially as a Website Design company. The agency specialized in creating fully functional WordPress websites for small businesses and entrepreneurs. The company was founded by Donald Kim.
2014
We continued to help and serve small businesses and entrepreneurs. We began to focus also on our own internal website and marketing.
2015
It became apparent that Social Media Marketing was integral in helping small businesses reach a larger audience without a significant investment in digital. Optimized Webmedia seized this opportunity by providing full social media marketing management. Many of the platforms were still in their infancy with respect to market saturation. The social media platforms that we specialized in included Facebook, Instagram, Twitter, LinkedIn, Pinterest, Tumblr, YouTube. In addition to social media management, we also specialized in targeted ads using Facebook and Instagram.
2016
Optimized Webmedia focused heavily on building systems and processes to quickly onboard new clients and scale the business.
2017
Our agency brought on technical and custom SEO as part of our core competencies. We've helped implement strategic SEO including Content Writing to help our clients rank number 1 onto Google Search. In addition to SEO, Optimized Webmedia became a full-service Digital Marketing Agency. Services included SEO, Social Media Marketing, Content Writing/ Copywriting, Graphic Design, Ecommerce Marketing, Amazon Marketing, Google Ads, and Social Media Advertising. We also specialized in creating sales and marketing plans and processes, as well as implementing automated technologies.
We began to grow, scale, and expand our team. Optimized Webmedia moved into our first office space in downtown Vancouver, BC. We also quickly expanded to the East Coast of Canada, where our Toronto team moved into our office in downtown Toronto, Ontario.
This year, we also created several new branded websites for our White Label SEO Services: SEO Fly Digital, and Amazon Marketing/Advertising Agency: AMZ Marketing Pros.

2018
Our operations quickly expanded to include clients all across Canada and the US.
2019
The Vancouver team moved into a new and larger office space in Downtown Vancouver.
2020

The pandemic hit the world in early 2020. We quickly moved our entire operations online, where we invested heavily into online tools for Project Management, Communication, Account Management, and meetings. We also prioritized helping small businesses get better visibility online, as well as help several businesses win business loan grants to help them through the difficult and unprecedented times.
2021
We continued to grow and help both brick and mortar businesses and businesses excel online and help grow and scale their businesses.
2022
Optimized Webmedia began working on the new website design. As we near the 10 year mark, we wanted to celebrate the decade of being in business with a newly designed branded logo and website.
2023
This year marks 10 years being in business. We are incredibly excited to have made it this far, and look forward to many more years to come.
We officially launched our new website design and branding in early 2023. As a huge proponent of technology, Optimized Webmedia began to leverage AI with OpenAI's ChatGPT. We began the process of integrating it into our workflows in late 2022, and AI was in full use throughout the organization. We also began to utilize it for our client's workflows to help streamline content marketing and SEO. As new AI prompts and tools become available, we will integrate it into ours and our clients digital marketing initiatives.
Optimized Webmedia started several new divisions to help businesses get end-to-end professional services:
Digital Marketing (began in 2013).
New in 2023: Investor Relations: IR campaigns that build awareness, generate growth and drive market value. Communication services designed to get the message across to investors.
We are Optimized Webmedia
As your brand partner, we work beyond designing and executing on a brilliant marketing or development plan. We are focused on producing results for our clients. We work with you to develop a digital strategy which includes key performance indicators, and tracking and refining for optimal results. For our website and app development projects, we always integrate best practices in UX and UI design, as well as SEO, and Analytics. This is our commitment to our clients – Check out what our clients are saying about us on our 
Testimonials
 page.
Strategies for your digital success
Our digital marketers, designers, developers, and business development team take the time to understand your business and requirements – your target personas, goals, ideas, and truly create a personalized project which aligns with your timeline and budget.
To provide results-driven and customized management consulting services for all of our clients. We envision sharing our wealth of valuable content to all our friends in sales, marketing, and technology.
To make a positive impact and value-add for all companies that we engage with. We value serving our clients, with mutual respect and kindness.
We are professionally certified on a number of industry designations, so that you can be re-assured that each projects are initiated, executed, monitored, and closed using best practices in project management, quality, and ethics. Our certifications include: Masters in Business Administration (MBA), Project Management Professional (PMP), Google Analytics, Google AdWords, Bing Ads, Hootsuite Social Media Marketing, and Influitive Advocate Marketing.
Strategy &
Data Analytics.
Digital Marketing analytics consists of processes and technologies that enable marketers to effectively evaluate the success and value of their digital marketing initiatives.
Identify trends and patterns over time and make data-driven decisions.
Search Engine
Optimization.
SEO – The process of improving your website to increase its organic visibility in Google, Microsoft Bing, and other search engines whenever people search for. It aims to improve your website's position in search engine results pages (SERPs).
Remember, the higher the website is listed, the more people will see it.
Capabilities
We specialize in technical SEO, Digital Marketing, Paid Advertising, and Website Design.
ONE-STOP SHOP
SEO, GOOGLE ADS, PPC, DIGITAL MARKETING SOCIAL MEDIA, AMAZON, WEB DESIGN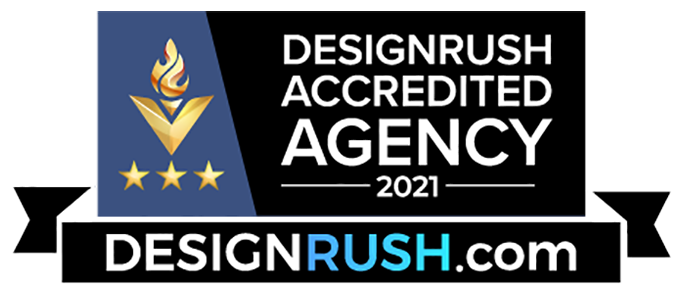 Testimonials
What our clients say
about our studio.
I have worked with Optimized Webmedia Marketing since the start of the year. Since starting to work with them, we have seen a significant increase in sales through our PPC campaigns. The team is great to work with, they are always professional, very detailed and always deliver work on time. Highly recommend!
Optimized Webmedia Marketing provides great SEO, PPC, and Digital Marketing Services.They really care about their clients, they are responsive and professional, and get great results.I highly recommend this Digital Marketing Agency.
We have been working with Optimized Webmedia Marketing since our company was young. They handled all our web related promotions and designs since day one. With their help and support, we were able to boost our clientele super fast and become one of the top companies in lower mainland. Their knowledge of digital marketing is next to none and we highly recommend their service to all business owners!
Let's Start a Project Together!