Financial Services Business
In the dynamic world of finance, the Financial Services business is a cornerstone of economic growth and development. This industry encompasses a wide range of services and products designed to help individuals and businesses manage their financial needs. With an ever-changing landscape and new technologies disrupting traditional practices, it's crucial to stay informed about the latest trends and developments.
Financial Services Business: The Backbone of Economic Growth
Essential Services
Banking Services: At the heart of the Financial Services business are banks, which provide essential services like savings and checking accounts, loans, and credit cards.
Investment Services: Investment firms and brokerages help individuals and businesses grow their wealth by providing access to stocks, bonds, and other investment vehicles.
Insurance Services: Insurance companies offer protection against financial losses from various events, such as accidents, natural disasters, or illness.
Wealth Management: Wealth management firms provide personalized financial planning and investment advice to high-net-worth individuals and families.
Financial Advisory Services: Financial advisors help clients make informed decisions about their finances, from budgeting and saving to investing and retirement planning.
Payment Processing: Payment processors facilitate secure, efficient transactions between consumers, merchants, and financial institutions.
Industry Trends
Digital Transformation: The Financial Services business is undergoing a digital revolution, with new technologies like AI, blockchain, and mobile banking reshaping the industry.
Increasing Cybersecurity Risks: As the industry becomes more digital, the risk of cyber attacks and data breaches has increased, necessitating enhanced security measures.
Personalization and Customization: Financial services providers are leveraging big data and analytics to offer more personalized products and services tailored to individual customer needs.
Regulatory Changes: Regulatory changes, such as the emergence of open banking and new data protection laws, are driving innovation and creating new opportunities in the industry.
Sustainable Finance: Environmental, social, and governance (ESG) factors are becoming increasingly important in the Financial Services business, with more companies focusing on sustainable investing and lending practices.
The Transformative Power of Fintech
Fintech, or financial technology, has revolutionized the Financial Services business by introducing innovative solutions and disrupting traditional business models. Here are some noteworthy fintech trends:
Digital Banks and Neobanks: These banks operate solely online, offering customers convenience, lower fees, and a seamless digital experience.
Cryptocurrencies and Blockchain: Digital currencies like Bitcoin and Ethereum are changing the way we think about money, while blockchain technology offers new possibilities for secure, transparent transactions.
Peer-to-peer Lending: P2P lending platforms connect borrowers and lenders directly, eliminating the need for traditional banks and offering competitive interest rates.
Robo-advisors: Robo-advisors use algorithms to provide automated, low-cost investment advice and portfolio management.
Frequently Asked Questions (FAQs)
What is the role of the Financial Services business in the economy? The Financial Services business plays a critical role in the economy by facilitating the flow of funds, providing credit, and managing financial risks.

How does technology impact the Financial Services business? Technology is a driving force behind innovation in the industry, enabling new business models, enhancing efficiency, and improving customer experiences.

What are the main challenges facing the Financial Services business? The main challenges facing the industry include adapting to new regulations, combating cybersecurity threats, staying competitive in the face of fintech disruption, and meeting the growing demand for personalized, sustainable financial services.

What are the career opportunities in the Financial Services business? The industry offers a wide range of career opportunities, including roles in banking, investment management, insurance, financial planning, and fintech.

How can one start a Financial Services business? To start a Financial Services business, you'll need to research the market, identify your target customers, develop a business plan, obtain necessary licenses and registrations, and secure funding.

What factors should be considered when choosing a Financial Services provider? Factors to consider when choosing a provider include the range of services offered, fees and charges, customer service quality, reputation, and the provider's financial stability.
Financial Services Industry
The Financial Services business is an incredibly diverse and complex industry that plays a vital role in the global economy. By staying informed about the latest trends, understanding the essential services, and adapting to new technologies, businesses and individuals can make the most of the opportunities in this dynamic sector.
ONE-STOP SHOP
SEO, GOOGLE ADS, PPC, DIGITAL MARKETING SOCIAL MEDIA, AMAZON, WEB DESIGN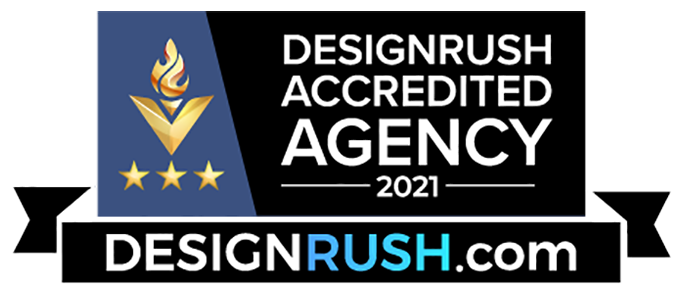 Testimonials
What our clients say
about our studio.
I have worked with Optimized Webmedia Marketing since the start of the year. Since starting to work with them, we have seen a significant increase in sales through our PPC campaigns. The team is great to work with, they are always professional, very detailed and always deliver work on time. Highly recommend!
Optimized Webmedia Marketing provides great SEO, PPC, and Digital Marketing Services.They really care about their clients, they are responsive and professional, and get great results.I highly recommend this Digital Marketing Agency.
We have been working with Optimized Webmedia Marketing since our company was young. They handled all our web related promotions and designs since day one. With their help and support, we were able to boost our clientele super fast and become one of the top companies in lower mainland. Their knowledge of digital marketing is next to none and we highly recommend their service to all business owners!
Let's Start a Project Together!