The retail business has always been an integral part of our everyday lives, providing us with a diverse range of products and services. However, as the world becomes increasingly digital, retail is evolving at a rapid pace.
The Retail Business Landscape
Understanding the Retail Business
The retail business is a complex industry, encompassing brick-and-mortar stores, e-commerce platforms, and an array of products and services. It involves the sale of goods and services to end consumers, playing a crucial role in the economy. With the rise of online shopping and technological advancements, retail businesses must adapt to keep up with changing consumer preferences and market dynamics.
Emerging Trends in Retail
In order to stay ahead of the curve, retailers must keep an eye on emerging trends shaping the industry. Some of these trends include:
Omni-channel retail: The integration of online and offline channels to provide a seamless customer experience.
Personalization: Tailoring products, offers, and experiences to individual customers based on their preferences and behavior.
Sustainability: The growing importance of eco-friendly practices and products in retail.
Artificial intelligence (AI): The use of AI in retail for inventory management, customer service, and data analysis.
The Key Elements of a Successful Retail Business
Inventory Management
Effective inventory management is critical for retail business success. This includes monitoring stock levels, optimizing product assortment, and implementing efficient replenishment processes. Retailers can leverage data analytics and AI-driven tools to make informed decisions and minimize stockouts and overstocking.
Pricing and Promotions
Retail businesses must strike a balance between competitive pricing and profitability. This involves analyzing market trends, competitor prices, and customer behavior to determine the optimal pricing strategy. Additionally, offering targeted promotions and discounts can help attract new customers and drive sales.
The Role of Technology in Retail
Harnessing the Power of Data
Data is the lifeblood of the modern retail business. By collecting and analyzing customer data, retailers can gain valuable insights into shopping behavior, preferences, and trends. This information can be used to make informed decisions, optimize operations, and create personalized experiences for customers.
Adopting Emerging Technologies
The retail business must embrace emerging technologies to stay competitive. This includes incorporating AI, augmented reality, and the Internet of Things (IoT) into various aspects of the retail operation. These technologies can help streamline processes, improve customer experience, and increase efficiency.
Frequently Asked Questions (FAQs)
What are the key challenges facing the retail business today? The main challenges include increasing competition, rapidly changing consumer preferences, the rise of e-commerce, and the need to adopt new technologies and digital strategies to stay relevant.
How can retail businesses attract more customers? Retail businesses can attract customers by offering personalized experiences, competitive pricing, targeted promotions, and exceptional customer service. Additionally, creating a strong brand identity and embracing an omni-channel approach can help draw in customers.

What is the importance of sustainability in retail? Sustainability is becoming increasingly important as consumers are more conscious about their environmental impact. Retail businesses that prioritize eco-friendly practices and products can differentiate themselves from competitors and appeal to a growing segment of eco-conscious shoppers.

How can retail businesses leverage social media? Retail businesses can use social media to engage with customers, showcase products, and share promotions. By creating compelling content and fostering a sense of community, retailers can increase brand awareness and drive sales.

What role does customer service play in the retail business? Customer service is crucial in the retail business, as it can make or break a customer's experience. By providing attentive, efficient, and personalized service, retailers can build customer loyalty and encourage repeat business.

How can retail businesses future-proof themselves? Retail businesses can future-proof themselves by staying up-to-date with emerging trends, adopting new technologies, and continuously adapting their strategies to meet changing consumer needs and preferences.
The retail business is an ever-evolving industry, with numerous challenges and opportunities. By understanding the landscape, adopting the right strategies, and leveraging technology, retail businesses can thrive in today's competitive market. Always stay on top of emerging trends, focus on providing exceptional customer experiences, and embrace innovation to ensure your retail business remains successful for years to come.
ONE-STOP SHOP
SEO, GOOGLE ADS, PPC, DIGITAL MARKETING SOCIAL MEDIA, AMAZON, WEB DESIGN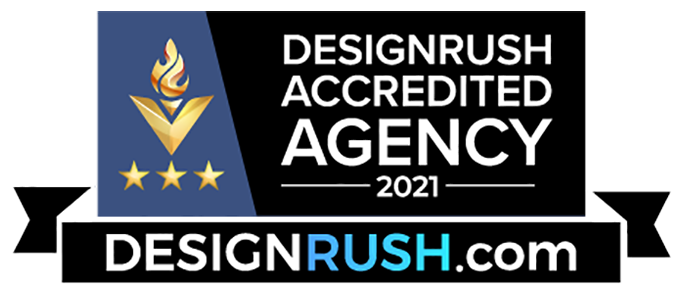 Testimonials
What our clients say
about our studio.
I have worked with Optimized Webmedia Marketing since the start of the year. Since starting to work with them, we have seen a significant increase in sales through our PPC campaigns. The team is great to work with, they are always professional, very detailed and always deliver work on time. Highly recommend!
Optimized Webmedia Marketing provides great SEO, PPC, and Digital Marketing Services.They really care about their clients, they are responsive and professional, and get great results.I highly recommend this Digital Marketing Agency.
We have been working with Optimized Webmedia Marketing since our company was young. They handled all our web related promotions and designs since day one. With their help and support, we were able to boost our clientele super fast and become one of the top companies in lower mainland. Their knowledge of digital marketing is next to none and we highly recommend their service to all business owners!
Let's Start a Project Together!