Pay Per Click (PPC) Management Services
Want to get more leads from your website? Pay per click (PPC) advertising and management services from Optimized Webmedia are a cost-effective way to earn a spot at the top of Google and Bing search results—giving your business maximum exposure while staying in control of your monthly ad spend.
Optimized Webmedia is a PPC management company with certified Google AdWords experts and Bing Ads PPC specialists, and as such, we have the tools, training, and knowledge it takes to maximize the return of your paid search campaigns.
Our process for PPC is similar to our approach to marketing in general: Track > Test > Tweak > Repeat. Simply put, you can't maximize what you fail to measure and track. Better data equals better results.
1. Completing a Competitor Analysis
Completing a market analysis of your service areas and industry
Finding local competitors currently outranking you on the web for your services
Analyzing search terms, monthly search volumes, and more in your market
2. Creating Data-Driven Ads
Researching keywords to find what and how your customers are searching for your services
Creating copy for high-performing ads
Split-testing ad copy
Conducting competitor research on ad copy
3. Tracking Your PPC Campaign
Tracking average positions by campaign
Tracking click-through-rate
Tracking cost-per-click
Tracking leads, calls, sales, and revenue by campaign
4. Managing Your PPC Campaign
Managing and tweaking bids for each campaign
Monitoring keyword search queries and adjusting bidding
Monitoring the average position, click-through-rate, and cost-per-click
And more optimizations for campaign improvement
5. Services Beyond Paid Search Campaigns
Landing page optimization
Display advertisement campaigns
Retargeted ads and remarketing campaigns
LinkedIn advertising campaigns
Paid social media marketing campaigns
Optimized Webmedia's PPC Management Process
Accurate measurement and campaign tracking is the foundation of every Optimized Webmedia internet marketing service, including PPC advertising. If you don't know exactly where you are today, you can't maximize your results. Before you spend a penny on pay per click, you need to put the right analytics tools in place and gather some baseline data. You need to know how your website functions today as a sales rep. This process can take anywhere from a few days to a week or a month. The process is important. If you're serious about results, don't skip this step!
If you already have an existing pay per click account, our team will start with a pay per click audit. We'll review what you've done in the past and give you actionable recommendations for improving your performance in the future.
For clients utilizing us for PPC management, we handle it all.
Why Do You Need PPC Advertising Services?
If your website does not come up prominently on the first page (multiple times), you're losing business to your competition. There are two ways to increase your first page visibility—search engine optimization services or PPC advertising and management.
SEO is valuable because more people tend to click organic listings over paid ads (it is estimated that 60% of searchers only click organic listings over paid listings while 40% don't know the difference—if the listing looks targeted to what they searched, paid or organic, they'll click it). The two primary disadvantages of SEO are that you are not in complete control (Google, Yahoo and Bing ultimately decide who ranks where and how they do this is not exactly clear—despite what some SEO companies might tell you) and it takes time.
If you set up a pay per click account on Google AdWords, you'll see your ads in a matter of hours. If you optimize your website to rank better organically, the work you do today may not be evident in the search results for weeks—even months and years!
Why Hire a PPC Company to Manage Your Paid Search Campaign?
Pay per click (PPC / CPC) platforms like Google AdWords and Bing Ads are self-service platforms. You don't technically need to hire a professional PPC company to set up and manage your PPC campaign; however, most small business owners lack the time, expertise and tools required to maximize ROI from a PPC advertising campaign.
Pay per click advertising is incredibly measurable and controllable. The downside to this is that there are enormous amounts of data to analyze and interpret as well as layers of complexity the average business owner just doesn't have time to manage. For example, most home service business owners fail to track the phone calls generated by their PPC campaigns. The ratio of phone calls received versus online form submissions can be as high as 12:1. If you're not tracking the phone calls generated by your PPC campaigns, you're missing more than half the picture. You're almost certainly under-bidding on some keywords and over-paying for others.
At the same time, hiring a full time marketing person with the intellectual horse power to adequately manage your account will cost you at least $5,000 per month (and that's not counting benefits, computer, and software programs required for optimization or the advertising cost itself!). For the average small business investing in pay per click advertising services, it's far more cost effective to outsource pay per click set-up, management and on-going optimization.
PPC advertising gives you the opportunity to pay for top positions on search engines and appear on relevant partner websites. Pay-per-click marketing delivers instant traffic and offers many ways to complement existing SEO strategies by testing keywords, business models, and marketplace verticals, and it allows you to develop your overall Internet marketing strategy, and any SEO plans armed with facts, not assumptions.
There is a science to finding high numbers of low volume keywords (very specific long tail keywords) that are less expensive to advertise on but still provide significant ROI. These can be used to hedge against the more expensive high volume keywords, significantly lowering the average cost-per-click (CPC) across your entire campaign.
We never "set it & forget it"
Optimized Webmedia offers complete PPC program development (or overhaul of an existing pay-per-click campaign) as well as ongoing optimization and management services. Whether you need month-to-month management, a new set of eyes on a campaign, or a complete rebuild for your internal team to manage, we can help.
Google AdWords
Bing Advertising
Facebook Ads
Remarketing
Shopping Ads Management
PPC Audits
What's included in Optimized Webmedia's professional PPC Management services?
Keyword Discovery and Selection
Ad Text Creation
Help with Optimizing Landing Pages
Conversion Tracking
Call Tracking
Ad Submission
PPC Monitoring
PPC Cost Management
Campaign Improvement Modification
Competitive Research
Landing page development and improvements (as an additional service)
Deliverables
We report monthly on your campaign's success regarding keyword choice and text choice, and we create a rank report, so you know where you rank organically for the keywords you pay for. Additionally, after you review the report, we'll book a one hour call with the members of your team to explain your campaign's progress, direction, and answer any questions you may have.
How to hire Optimized Webmedia for PPC Management
If you're interested in our PPC Management Services, please contact us to check our availability and receive a free If you're interested in our PPC Management Services, please contact us to check our availability and receive a free quote.
ONE-STOP SHOP
SEO, GOOGLE ADS, PPC, DIGITAL MARKETING SOCIAL MEDIA, AMAZON, WEB DESIGN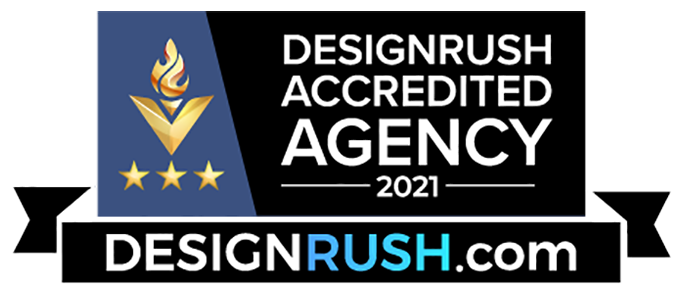 Testimonials
What our clients say
about our studio.
I have worked with Optimized Webmedia Marketing since the start of the year. Since starting to work with them, we have seen a significant increase in sales through our PPC campaigns. The team is great to work with, they are always professional, very detailed and always deliver work on time. Highly recommend!
Optimized Webmedia Marketing provides great SEO, PPC, and Digital Marketing Services.They really care about their clients, they are responsive and professional, and get great results.I highly recommend this Digital Marketing Agency.
We have been working with Optimized Webmedia Marketing since our company was young. They handled all our web related promotions and designs since day one. With their help and support, we were able to boost our clientele super fast and become one of the top companies in lower mainland. Their knowledge of digital marketing is next to none and we highly recommend their service to all business owners!
Let's Start a Project Together!