Pros and Cons of Pay Per Click (PPC) Marketing
Pay-per-click advertising has been a staple of the digital marketing world for a number of years, but as a medium, it's changed significantly in the past few. Because PPC ads operate on a relatively straightforward basis (you pay a fixed amount for each person who clicks on your ad), they can be simple to pick up as a peripheral marketing and advertising strategy. However, the hidden complexities of the strategy can be problematic for businesses new to the medium or anyone unwilling to devote time to learning its best practices.
In 2015, the scope of PPC is more advanced than ever, but there are clear advantages and disadvantages that you'll need to consider before engaging in the strategy.
Advantages of Pay Per Click Marketing
Back in the day, Google was practically the only worthwhile provider of PPC ads. Through Google AdWords, you could quickly and easily get started with a campaign and be assured that your ads would get substantial visibility. Today, Google AdWords is still the preeminent force in the industry, but there are several other viable options vying for the competitive edge. Bing, Yahoo, and Facebook are just a handful of modern options available to you, and theoretically you can put a PPC display ad on any external site. More options means you'll have a higher likelihood of finding exactly the service you need.
Big data is big—and getting bigger
Tech companies crave user data, and they have access to a lot of it. With a PPC campaign, you have access to that data, and you can use it to make your campaigns even better. For example, Facebook allows you to use data to target very specific niches of your audience, down to specific age, genders, and interests of your ideal customers, and Google provides extensive data on search trends and user behavior.
You'll have complete control of your budget
With PPC, you'll never have to worry about going over your budget—as long as you set your restrictions properly. With Google, Facebook, Bing, and most other PPC providers, you'll be able to set a firm upper limit for your campaign. Once the number of clicks your ad receives crosses that barrier, your ad will disappear and you won't be charged further.
You'll get immediate traffic
You don't have to wait for a PPC campaign to ramp up like you do with a content, SEO, or social campaign. While you can make adjustments over time to improve the results of your PPC campaign, one of its major draws is that once you implement it, you'll start seeing traffic almost immediately. This is useful for new domains and startups that need traffic quickly to start building revenue.
You can guarantee some level of traffic
Since you're only paying for people who click on the ads, you'll guarantee some level of traffic with a PPC campaign. You can pay to place a traditional ad, but there's no guarantee of the level of traffic or visibility you'll get from it. In a PPC campaign, if you get 500 visits, you'll pay for 500 visits. If you get 0 visits (which won't happen), you'll pay nothing.
Disadvantages of Pay Per Click Marketing
Clicks don't equal conversions
Unfortunately, no matter how much traffic you receive, there's no guarantee that any of those visitors will buy something from you or become customers. You might pay for 500 new leads to come to your site, but if those leads aren't interested in what you're selling, you'll be out that money with nothing significant to show for it. Conversion optimization is a second process, and PPC is dependent on it for success.
The cost of PPC is increasing
Google has grown in popularity, both for searchers and for advertisers. As a result, its prices have skyrocketed in recent years. In 2015, it's simply not cost effective to proceed with a Google AdWords campaign unless you have a significant budget to put forth. Even lower-budget options like Bing and Facebook have prices slowly on the rise, making PPC tighter than ever and more difficult to achieve a positive ROI.
The benefits of PPC do not improve over time
Making tweaks to your wording, your keywords, and your ad placements can gradually increase the quality of the audience you bring in. However, other than that, PPC ad benefits do not increase over time. Two years into a campaign, you'll still be paying a fixed amount for every person who clicks on your ad, and you'll only see better results if you increase your spending. Other strategies, like SEO, tend to grow exponentially over time with consistent effort.
Optimizing ads takes time and research
There's a hidden cost for PPC that may compromise your ROI entirely: the amount of time you'll invest in learning your audience and best practices for PPC placement. Without this research and effort, your ads will be rendered ineffective, and your audience won't be likely to convert.
The process can be complex
PPC isn't for everybody. While Google offers some great resources for improving your PPC campaigns, PPC can be intimidatingly complex. Many companies simply can't afford to hire or train an expert in the PPC field, and that means they can't be nearly as effective as they could be.
Whether or not you choose to pick up a PPC campaign is up to you. If you have the budget for it and you're already pushing for a full-scale content marketing, SEO, and social campaign, PPC might be a nice peripheral addition. However, if you're new to the marketing world and you're counting on PPC ads being a major money-maker for you right away, you might want to consider warming up to the strategy first or at least hedging your bets with other channels.
How to hire Optimized Webmedia for PPC Management
If you're interested in our PPC Management Services, please contact us to check our availability and receive a free quote.
ONE-STOP SHOP
SEO, GOOGLE ADS, PPC, DIGITAL MARKETING SOCIAL MEDIA, AMAZON, WEB DESIGN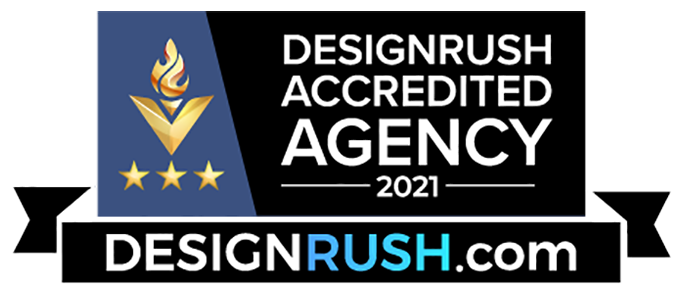 Testimonials
What our clients say
about our studio.
I have worked with Optimized Webmedia Marketing since the start of the year. Since starting to work with them, we have seen a significant increase in sales through our PPC campaigns. The team is great to work with, they are always professional, very detailed and always deliver work on time. Highly recommend!
Optimized Webmedia Marketing provides great SEO, PPC, and Digital Marketing Services.They really care about their clients, they are responsive and professional, and get great results.I highly recommend this Digital Marketing Agency.
We have been working with Optimized Webmedia Marketing since our company was young. They handled all our web related promotions and designs since day one. With their help and support, we were able to boost our clientele super fast and become one of the top companies in lower mainland. Their knowledge of digital marketing is next to none and we highly recommend their service to all business owners!
Let's Start a Project Together!