Ecommerce Marketing with Paid Search
Your ecommerce website is not the only place you can sell your products online! There are many paid search platforms—including Google, Bing, Amazon, and more—to advertise your products and increase the number of transactions you get from the Web.
If you need help with your paid search shopping campaigns, Optimized Webmedia is ready to help. Based on your goals, company size, and other factors, our PPC specialists will make recommendations for how your company can measurably improve your shopping campaigns.
Want us to optimize your existing campaign?
Let us do a free analysis of your current PPC campaigns!
Enter your website address into the Contact Form Box
to let our PPC experts identify opportunities for improvement.
Our PPC Process for Ecommerce Companies
Our process for PPC is similar to our approach to ecommerce marketing in general: Track > Test > Tweak > Repeat. Simply put, you can't maximize what you fail to measure and track. Better data equals better results.
1. Completing a competitor analysis
Completing a market analysis of your products and industry

Finding online competitors currently outranking you on the web for your services

Analyzing search terms, monthly search volumes, and more in your market
2. Creating data-driven ads
Researching keywords to find what and how your customers are searching for your products

Creating copy for high-performing ads

Split-testing ad copy

Conducting competitor research on ad copy
3. Tracking your PPC Campaign
Tracking average positions by campaign

Tracking click-through-rate

Tracking cost-per-click

Tracking leads, calls, sales, and revenue by campaign
4. Managing your PPC Campaign
Managing and tweaking bids for each campaign

Monitoring keyword search queries and adjusting bidding

Monitoring the average position, click-through-rate, and cost-per-click

And more optimizations for campaign improvement
5. Services beyond paid search campaigns
Landing page optimization

Display advertisement campaigns

Retargeted ads and remarketing campaigns

LinkedIn advertising campaigns

Paid social media marketing campaigns
Your customers are searching for your products on sites like Google, Bing, and Amazon. By advertising on these platforms, you are maximizing your online real estate and increasing the likelihood of people purchasing your products. If you're looking to sell more products, grow your business, and get more people to know your brand, a shopping campaign can help.
Google Shopping Campaigns
One of the most popular forms of ecommerce PPC is through Google Shopping Campaigns. With shopping campaigns, you can:
Include photos of the product you're selling (you can't do this with text ads!)
Automatically display prices, photos, and even promotions for your products
Allow customers to easily find your products on the Google Shopping Channel
And more
Interested in doing a Google Shopping Campaign? Contact us today! We'll link the Google Merchant Center to your AdWords account and upload your store and product data.
Our Ecommerce Marketing Services
When you sign up for our paid search services for your ecommerce website, we'll:
Design your campaign strategy – Based on your goals, we will design a custom campaign strategy for you. Whether you want to sell products in parts of the United States, or the whole world, we can create a strategy that will fit your goals.
Set up your campaigns and continually optimize them – Our PPC specialists will create campaigns based on your goals and continuously optimize them for increased transactions.
Measure your campaign's performance – In order to measure ecommerce performance, we set up and use tools such as Google Analytics to measure things like return on ad spend, total revenue, revenue per transaction, and total transactions.
Why Pay for Professional Ecommerce Paid Search Marketing?
Pay per click is a cost-effective way to get more qualified visitors to your ecommerce website—but only if you know what you're doing. While PPC platforms like AdWords are self-service platforms, most business owners lack the time, expertise, and tools required to maximize their paid search ROI.
At Optimized Webmedia, our dedicated PPC specialists have years of experience in a wide range of industries—from ecommerce to home services to professional services and more. All of our PPC specialists have been Google AdWords Certified, Google Analytics Certified, and are Bing Ads Professionals and can help with all aspects of your shopping campaign—including ecommerce tracking installation, ad copy, bid adjustment, and more.
How to hire Optimized Webmedia for PPC Management
If you're interested in our PPC Management Services, please contact us to check our availability and receive a free quote.
ONE-STOP SHOP
SEO, GOOGLE ADS, PPC, DIGITAL MARKETING SOCIAL MEDIA, AMAZON, WEB DESIGN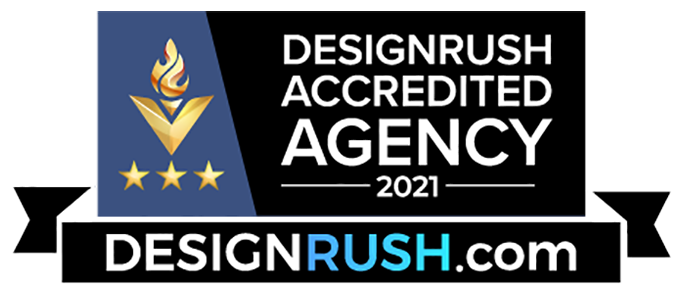 Testimonials
What our clients say
about our studio.
I have worked with Optimized Webmedia Marketing since the start of the year. Since starting to work with them, we have seen a significant increase in sales through our PPC campaigns. The team is great to work with, they are always professional, very detailed and always deliver work on time. Highly recommend!
Optimized Webmedia Marketing provides great SEO, PPC, and Digital Marketing Services.They really care about their clients, they are responsive and professional, and get great results.I highly recommend this Digital Marketing Agency.
We have been working with Optimized Webmedia Marketing since our company was young. They handled all our web related promotions and designs since day one. With their help and support, we were able to boost our clientele super fast and become one of the top companies in lower mainland. Their knowledge of digital marketing is next to none and we highly recommend their service to all business owners!
Let's Start a Project Together!