Understanding How PPC Works With SEO To Boost Your Brand
Pay per click campaigns and search engine optimization fall on two different sides of the advertising spectrum. While SEO focuses on generating organic traffic, PPC revolves around buying ads.
Neither strategy is wrong, but they're usually implemented separately. We're here to say that focusing on one strategy while disregarding the other is costing you traffic.
Why? Because of how PPC works, and how it works with SEO. They both rely on generating internet traffic, and both help drive conversions. Ignoring either strategy segments your digital marketing campaign.
To understand how PPC works with SEO to create a cohesive digital marketing strategy, you need to understand their frameworks.
We're giving you the rundown of PPC, SEO, and how to use them in conjunction for marketing success.
Search Engine Optimization
SEO is the process of generating organic appearances in the Google search results, otherwise known as the SERPs. When users search a keyword or keyword string, your web pages will appear.
Bolstering SEO takes many forms, but every strategy relates to satisfying Google's algorithm. From backlinking to quality content, the ways to improve your organic online presence vary widely.
Strong SEO in today's world revolves around targeting users likely to consume and share your content. In other words, your SEO tactics are essentially content marketing.
PPC is the general name for placing advertisements across a variety of mediums. There's PPC on Facebook, Google, and almost any other website you can think of. PPC ads target specific groups, much like SEO, but cost money.
Instead of relying on organic traffic to drive conversions, you place ads designed to convert where you believe users will see them.
And the pay per click aspect? Every time someone clicks an ad you owe the advertising platform money. How much you owe depends on the original bid you placed relative to how popular the keyword or ad space was.
How PPC Works With SEO: Demographic Sharing
As we mentioned above, both SEO and PPC involve collecting data on an audience, and then serving that audience what it wants. You're targeting demographics with both strategies; the only difference being what you serve them.
This makes it easy to use collected data interchangeably across both mediums. PPC especially is all about gathering demographic information.
Your social media PPC campaign is already collecting extremely detailed information about demographics. For example, Facebook makes it easy to determine your average users down to obscure characteristics.
Facebook's Audience Insights tool gives your PPC campaign access to information like location, interests, browsing history, income and much more.
You can use all of this data to tailor your content marketing strategy. Creating content specific to your demographic increases the chances they'll share it with friends.
The more your content circulates across the internet, the more people will visit your website, and the better SEO potential you'll have.
Beyond collecting data for an audience, both PPC and SEO rely on keywords to actually get your targeted marketing out into the "wild." While not demographic specific, keywords are what users search for.
PPC provides an excellent opportunity to test relevant keywords without waiting for Google to update their SEO data. Google Adwords allows you to see what keywords generate the most clicks, bounce rates for specific keywords, etc.
For example, if you're bidding on long-tail keywords for your SERPs PPC campaign, you'll end up with data detailing the click-through rate on those specific keywords.
Let's say your PPC keyword is "best running shoes in Boulder." If that keyword ends up successful, you can use that information in your SEO campaign. You'll know to create content that includes the keyword, "best running shoes in Boulder."
You can also use your SEO keyword knowledge to bolster how your PPC works. If you have hard-hitting long-tail SEO keywords, those same keywords will lower costs on your PPC campaign while still driving visibility and engagement.
Visibility on the SERPs page helps boost your SEO tremendously. The more people that click on your links, the more traffic you get, and the higher Google subsequently ranks your website.
It's achieving this viability on the SERPs that causes issues for SEO marketers. It simply isn't easy getting into the top results spots. Though you really need to grab those top SERPs rankings.
The first 5 search results account for 67.60 percent of clicks. If you're sitting outside of that range chances are your click through rate isn't great.
How PPC works into this, you ask? Google offers PPC ad placement at the top of each SERPs page. Depending on what keyword is searched, your PPC ad appears.
While these ads account for less click through than organic traffic, they actually generate more traffic than you'd think.
When ads coexist with organic results, the click through rate of the organic results drops by 30 percent.
By getting your PPC on the SERPs page you can generate more traffic to your website, and thus boost your SEO potential.
This works twice as well if your ads run in conjunction with organic SEO results. Visitors will see twice the links to your website.
Driving Traffic and Backlinks
Your PPC campaigns can exist over the SERPs, social media, and more. Their diversity allows them broad targeting over your consumer base. You can use this diversity to send traffic to your web pages in unique ways.
Not every PPC campaign must link to landing pages. Rather, you can place ads that lead towards written content, infographics, helpful applications, etc.
Driving traffic to these non-conventional sources helps boost your SEO. Why? Because you're getting eyes on your content. People are seeing your backlinks on social media and visiting your web pages.
Of our ways how PPC works to benefit your SEO, using PPC for content promotion has exceptional ROI. You won't bid on high volume keywords, but rather keywords that promote your content-centric campaign.
Because SEO content marketing is already cheap, you can leverage a small investment into substantial growth for your brand.
Even brands with strong SEO don't always achieve the conversion rates they're aiming for. Average online conversion rates are just over 2 percent. Those aren't the best odds.
Retargeting – the process of targeting online users who've previously visited your website – is also another way that demonstrates how PPC works. Once people start visiting your website because of your SEO strategy, you can eventually target them with PPC ads across other mediums.
This keeps your brand in their mind. When they finally decide to make a purchase, the idea is they'll remember your branding.
This can create a cyclical chain of events where your original PPC campaign helps drive your digital marketing strategy. Then, your SEO expands until retargeting becomes an option. And finally, your retargeting further increases your SEO for the cycle to continue.
When deciding where to focus your retargeting efforts, refer back to your demographic data. Between your SEO and PPC campaigns, you'll know what outlets your consumers frequent.
If you're still unsure, ask your PPC campaign manager. Third party companies exist that excel at creating all manner of digital marketing strategies.
Cleaning Up Your Digital Marketing
Knowing how PPC works with your digital marketing will help consolidate your marketing strategy and reduce wasted time.
As we've discussed above, when you understand how PPC works, you'll understand it shares many similarities with SEO. They both rely on keywords, demographics, and SERPs visibility to turn potential customers into conversions.
The main take-a-way from how PPC works to grow your SEO is efficiency. You're already collecting data from one strategy, so make sure you use the data everywhere it's applicable.
Combining your PPC and SEO campaigns into one entity will save your time and thus money.
Consider building one digital marketing team that's divided into two parts. One part works on SEO, while the other handles PPC.
The singular entity will make sharing important information easy. It will also allow the teams to work closely to integrate your SEO and PPC strategies.
Also available is outsourcing your digital marketing to another company. Third party businesses are the best way for smaller companies to get started marketing online.
They'll work with you to plan your campaign while taking away the pressure of learning the digital marketing world.
If you're in the market for a company to help manage your digital marketing strategy, look no further. We specialize in helping business owners grow their brand online.
It's our goal to help the uninitiated step into the world of digital marketing without the headache of learning from their mistakes.
Online marketing is quickly growing and getting left behind isn't an option. Taking the time to learn from what you're doing wrong will cost your business time and money.
Businesses large and small need to include digital marketing current online strategy. Whether you employ ten people, or one hundred people, building your brand online is crucial to long-term success.
How to hire Optimized Webmedia for PPC Management
If you're interested in our PPC Management Services, please contact us to check our availability and receive a free quote.
ONE-STOP SHOP
SEO, GOOGLE ADS, PPC, DIGITAL MARKETING SOCIAL MEDIA, AMAZON, WEB DESIGN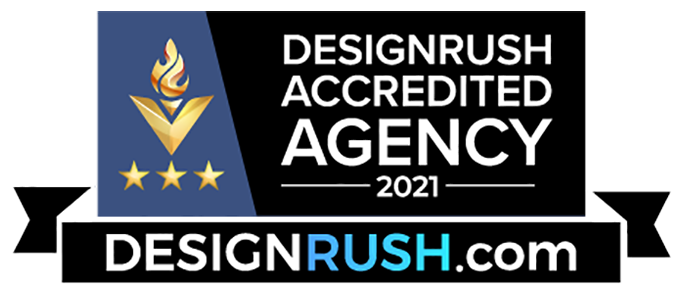 Testimonials
What our clients say
about our studio.
I have worked with Optimized Webmedia Marketing since the start of the year. Since starting to work with them, we have seen a significant increase in sales through our PPC campaigns. The team is great to work with, they are always professional, very detailed and always deliver work on time. Highly recommend!
Optimized Webmedia Marketing provides great SEO, PPC, and Digital Marketing Services.They really care about their clients, they are responsive and professional, and get great results.I highly recommend this Digital Marketing Agency.
We have been working with Optimized Webmedia Marketing since our company was young. They handled all our web related promotions and designs since day one. With their help and support, we were able to boost our clientele super fast and become one of the top companies in lower mainland. Their knowledge of digital marketing is next to none and we highly recommend their service to all business owners!
Let's Start a Project Together!