PPC for Mortgage Brokers - Lead Generation
PPC for Financial Planners and Financial Advisors
No matter how large your advertising budget is, you want to ensure that it's spent wisely. Your PPC marketing needs to be cost-effective in order to avoid wasting funds. Financial planners and advisors should consider Pay Per Click (PPC) advertising on large search engines like Google, Bing or Yahoo as a way of generating new leads.
AdWords Experts understand that success in PPC advertising comes primarily from narrowly focused, properly optimized, and goal-oriented campaigns. It makes a lot of sense to trust your campaign to A PPC Specialist like Optimized Webmedia.
Your Financial Planner Ads Need to be Specific. Add a Strong Call to Action
Financial planners and advisors frequently post PPC ads that have a general message rather than speaking about practical needs of the customers. A good ad should include a very specific listing of services, with a clear emphasis on a single skill. The same focus should be maintained for the duration of the campaign. Interested users that search for professional financial services should find PPC ads that advertise a particular service and end with a well worded call to action (example: Call for a free consultation).
Finding the Best Financial Planner Keywords
To minimize the expenses, financial planners and financial advisors should focus their attention on a handful of keywords. Picking the best keywords is the secret ingredient of PPC marketing, since some keywords important for financial planners and financial advisors could be priced very high. According to our experience, multi-word keywords (also known as 'long-tail') represent a wise strategic choice. A list of negative keywords can be even more essential, since it prevents the ads from being directed to audiences that don't have an organic interest for your services, thus improving returns from a limited PPC budget.
Target the Right Geographic Regions
Google AdWords has various means of geographic targeting, for example by city. It is absolutely crucial to clearly identify your business as local. This can be done by including your city or neighborhood name within your ads, as well as having a local phone number.
Well Written Financial Planner and Financial Advisor Landing Pages Boost Conversion Rates
Any user that clicks on the PPC ad will be redirected to your website, ideally to a Landing Page that has been specifically created for the advertised service. If your financial planning business covers several areas of expertise, your PPC campaign should reflect this fact and feature multiple ad clusters, with a separate landing page given to each cluster, such as:
Financial planning
Wealth management
Retirement services
Portfolio management
Retirement planning
Tax planning services
It can't be stressed enough how important it is that each landing page features a clearly defined call to action paragraph. Properly created landing pages will improve the relevance of your ads and allow visitors to find information they seek very quickly.
Landing Pages Have to Adapt Smoothly to Mobile Phones
Everything is going mobile and a majority of online searches is made from a handheld device. With that in mind, mortgage broker landing pages have to be developed with responsive capacities allowing for automatic resizing of text and images to fit the visitor's mobile screen. When considering mobile user experience, it is particularly important to reduce the number of clicks necessary to accomplish an action. Another priority is to keep the loading times reasonably short, since too slow page loading could turn off some prospective customers.
Why should Financial Planners and Financial Advisors Use Google AdWords?
World's most powerful Search Engine
High visibility on the Top Page of Google showcasing your business to prospective clients searching for the type of services you provide
A more cost-effective alternative to traditional media (newspapers, flyers, radio, TV etc)
You only pay for those users who click through to your website (Pay Per Click – PPC)
Customized Geographic Targeting – target only potential customers in your area
Powerful reporting that easily integrates with Google Analytics
Easily adjustable budget
Measure Return on Investment precisely with Conversion Tracking
Successful Google AdWords campaigns can be easily translated to Bing Ads (Bing & Yahoo)
You can reach your prospective clients at their exact moment of need
Why Financial Planners and Financial Advisors use Optimized Webmedia for PPC?
We have a lot of experience managing PPC accounts for financial planners
Our fees are competitive and we work hard to produce maximum impact within your available PPC budget
We are a Google AdWords Partner as well as Bing Ads Accredited (Bing/ Yahoo)
We specialize in Pay Per Click (PPC) search marketing
We provide  personalized and customer-centric service
Our reporting tools and online PPC Dashboard are second to none, enabling you to monitor every aspect of your campaigns
Our PPC services come with a 100% Satisfaction Guarantee
No long-term contracts – our management services are accounted on a monthly basis
How to hire Optimized Webmedia for PPC Management
At Optimized Webmedia, we use the Alpha Beta Campaign Structure technique to create high performing and optimized AdWords PPC Campaigns.
If you would like to receive a Free PPC Consultation or Free PPC Assessment, please contact us to check our availability and to receive a free quote.
ONE-STOP SHOP
SEO, GOOGLE ADS, PPC, DIGITAL MARKETING SOCIAL MEDIA, AMAZON, WEB DESIGN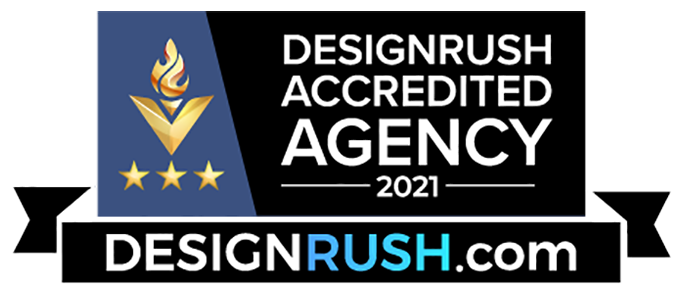 Testimonials
What our clients say
about our studio.
I have worked with Optimized Webmedia Marketing since the start of the year. Since starting to work with them, we have seen a significant increase in sales through our PPC campaigns. The team is great to work with, they are always professional, very detailed and always deliver work on time. Highly recommend!
Optimized Webmedia Marketing provides great SEO, PPC, and Digital Marketing Services.They really care about their clients, they are responsive and professional, and get great results.I highly recommend this Digital Marketing Agency.
We have been working with Optimized Webmedia Marketing since our company was young. They handled all our web related promotions and designs since day one. With their help and support, we were able to boost our clientele super fast and become one of the top companies in lower mainland. Their knowledge of digital marketing is next to none and we highly recommend their service to all business owners!
Let's Start a Project Together!