PPC for Lawyers - Lead Generation
Pay Per Click (PPC) advertising is a proven method for lawyers to generate new leads, with major search engines such as Bing, Yahoo or Google as primary platforms used for such campaigns. To stand a good chance of success, a PPC ad campaign needs to be precisely targeted and have clear objectives so that advertising dollars are not wasted.
Your Lawyer Ads Should Be Specific. Make Them More Effective With a Strong Call to Action
Legal professionals who put out PPC adverts often miss the importance of specific customer needs, with their ads looking generic. A better approach is to clearly state the main type of expertise and repeat the same message in all ads. To convert users interested in hiring a criminal defense lawyer, it's best to have an ad that offers this type of professional service and teases the user into action with a line such as 'Available 24 hours per day for free consultation'.
Know Which are the Most Relevant Lawyer and Attorney Keywords
Depending on the choice of keywords, expenses of a PPC campaign for lawyers can vary quite dramatically. It is also important to know which markets you are targeting – on this page we are using the term 'lawyer' which is predominantly used in Canada, but in the U.S. 'attorney' is the more commonly searched term. Competition for each keyword must be taken into account, since it can raise the price of ads. One solution is to target 'long tail' key terms, which include several words and are sometimes overlooked by competitors. Compiling a list of negative keywords can bring some savings as well, simply by preventing your ads from being displayed to people who don't belong to your target group.
Target the Right Geographic Regions
Adjusting geographic settings in Google AdWords can be done in several ways, most commonly by city or country. To attract local customers, lawyers should clearly associate their business with the local community, either by including city name or location into the ad copy, or by showing a phone number typical for the region.
Sell Your Legal Services with Targeted Landing Pages
In the case where a visitor clicks on a PPC ad, they should be directed to the corresponding landing page. This page should include content that directly addresses the need that originally drove the visitor to the site. Since some law practice firms cover a broad area, they are sometimes justified to divide their PPC campaign into two or more segments, for example:
Criminal Defence Lawyer
Divorce Lawyer
Personal Injury Lawyer
Bankruptcy Lawyer
Estate Lawyer
Immigration Lawyer
Family Lawyer
Medical Malpractice Lawyer
Professional Negligence Lawyer
Commercial Litigation Lawyer
Business Lawyer
A well performing landing page should be easy to read and include a direct call to action. Your website needs as many landing pages as your business has fields of service. Having a dedicated page for each service facilitates easier navigation through the site and helps with conversions.
Landing Pages Adaptable to Mobile Devices
A majority of people is searching for a lawyer from their mobile phone. This is especially true in situations when someone was recently arrested and is in immediate need of a criminal lawyer. Far more people look for a criminal lawyer from a smartphone rather than a PC computer.
To accommodate such users, landing pages for lawyers should be responsive and adapt automatically for viewing on a mobile screen. Mobile users are typically attempting to accomplish tasks with less clicking and more swiping, which is why a dedicated landing page is a great solution for mobile users. A page optimized for mobile will also load quickly, eliminating the risk that some users might navigate away due to frustration.
Why Should Lawyers Use Google AdWords?
World's most powerful Search Engine
High visibility on the Top Page of Google showcasing your business to prospective clients searching for the type of services you provide
A more cost-effective alternative to traditional media (newspapers, flyers, radio, TV etc)
You only pay for those users who click through to your website (Pay Per Click – PPC)
Customized Geographic Targeting – target only potential customers in your area
Powerful reporting that easily integrates with Google Analytics
Easily adjustable budget
Measure Return on Investment precisely with Conversion Tracking
Successful Google AdWords campaigns can be easily translated to Bing Ads (Bing & Yahoo)
You can reach your prospective clients at their exact moment of need
Why Lawyers Use Optimized Webmedia for PPC?
We have a lot of experience managing PPC accounts for lawyers
Our fees are competitive and we work hard to produce maximum impact within your available PPC budget
We are a Google AdWords Partner as well as Bing Ads Accredited (Bing/ Yahoo)
We specialize in Pay Per Click (PPC) search marketing
We provide  personalized and customer-centric service
Our reporting tools and online PPC Dashboard are second to none, enabling you to monitor every aspect of your campaigns
Our PPC services come with a 100% Satisfaction Guarantee
No long-term contracts – our management services are accounted on a monthly basis
How to hire Optimized Webmedia for PPC Management
At Optimized Webmedia, we use the Alpha Beta Campaign Structure technique to create high performing and optimized AdWords PPC Campaigns.
If you would like to receive a Free PPC Consultation or Free PPC Assessment, please contact us to check our availability and to receive a free quote.
ONE-STOP SHOP
SEO, GOOGLE ADS, PPC, DIGITAL MARKETING SOCIAL MEDIA, AMAZON, WEB DESIGN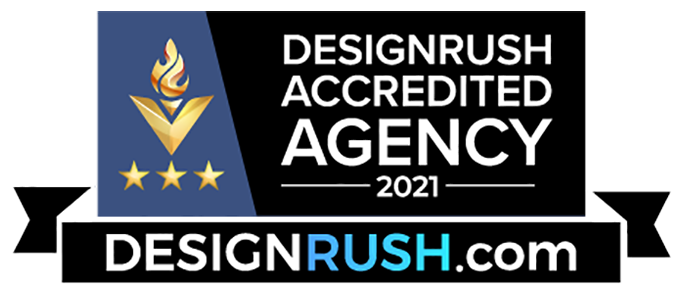 Testimonials
What our clients say
about our studio.
I have worked with Optimized Webmedia Marketing since the start of the year. Since starting to work with them, we have seen a significant increase in sales through our PPC campaigns. The team is great to work with, they are always professional, very detailed and always deliver work on time. Highly recommend!
Optimized Webmedia Marketing provides great SEO, PPC, and Digital Marketing Services.They really care about their clients, they are responsive and professional, and get great results.I highly recommend this Digital Marketing Agency.
We have been working with Optimized Webmedia Marketing since our company was young. They handled all our web related promotions and designs since day one. With their help and support, we were able to boost our clientele super fast and become one of the top companies in lower mainland. Their knowledge of digital marketing is next to none and we highly recommend their service to all business owners!
Let's Start a Project Together!