PPC for Mortgage Brokers - Lead Generation
Advertisers are careful not to waste their hard-earned advertising budgets, so marketing managers face high expectations. Mortgage brokers expect their funds to be expended on gathering good leads, which is why they are increasingly turning to the Pay Per Click (PPC) model and putting up paid ads on Google, Yahoo and Bing.
Any AdWords professional will tell you that PPC marketing works best when the campaign is adjusted to client's particular situation and features well defined objectives. To ensure your campaign is conducted in this way, it is best to work with PPC experts like Optimized Webmedia.
Highly Specific Mortgage Broker Ads with a Strong Call to Action
Mortgage brokers often fall into the trap of generalized communication, forgetting their potential customers' expectations. They would be better served with ads that go beyond the nominal mortgage service and single out one particular type of expertise. The highlighted service would also serve as a pillar for an entire long-term PPC drive. Users don't search for general information, they want specific solutions and should see only ads that spur them to make an immediate move with a well-placed call to action (such as 'Call now to consult about your mortgage').
Research the Most Popular Mortgage Broker Keywords
To save on their PPC ads, mortgage brokers should consider advanced keyword selection methods. Keyword selection is a central tenet of PPC marketing with immense implications. Some keywords related to mortgage services become a subject of bidding wars and their price skyrockets. A better solution is to use composite phrases (3+ words) that users often type in combination. A 'no-go' list of keywords can have just as critical impact, since it helps to filter out the users that don't fit the profile you are after, thus improving the returns on each dollar spent.
Identify the Geographic Regions You Care About
In AdWords you can set up which regions you want to see your ads, defining it by radius or city. Ideally, you want to target your local market before considering any others. That's why mentioning your business location or adding a local phone number can provide a boost to your campaign.
Using Dedicated Landing Pages to Increase Conversions
The purpose of a PPC ad is to take an interested client to your website. The first page encountered by the visitor is known as the Landing Page, and it should be populated with content that refers to the same services promised in the ad. Since mortgage broking firms sometimes work in more than one sub-field, it is only logical that their PPC campaigns should be similarly organized. Each service type should be represented with a group of ads, as well as a landing page of its own. Here are some examples:
Mortage lending
Refinancing your home
Renewing your mortgage
Residential properties
Commercial properties
Construction mortgage services
Renovation financing
Non-resident mortgage
Mortgages for self-employed
Most importantly, landing page should always incorporate a call to action that incites the visitor to take action. A landing page created in this way will contribute to a measurable, relevant and effective campaign while serving to better inform the visitors.
Landing Pages Must Adapt to Smartphones
Everybody owns a smartphone, so it doesn't come as a surprise that searches for mortgage services are now largely coming from mobile devices. Mortgage brokers must acknowledge this reality and implement responsive landing pages that resize the content when shown on a mobile screen. Considering that mobile visitors are unlikely to click a lot once they arrive to the page, user experience must be treated as a priority. Loading speed is another critical factor, since it would be inexcusable to lose interested customers just because the page took forever to open.
Why Should Mortgage Brokers Use Google AdWords?
World's most powerful Search Engine
High visibility on the Top Page of Google showcasing your business to prospective clients searching for the type of services you provide
A more cost-effective alternative to traditional media (newspapers, flyers, radio, TV etc)
You only pay for those users who click through to your website (Pay Per Click – PPC)
Customized Geographic Targeting –target only potential customers in your area
Powerful reporting that easily integrates with Google Analytics
Easily adjustable budget
Measure Return on Investment precisely with Conversion Tracking
Successful Google AdWords campaigns can be easily translated to Bing Ads (Bing & Yahoo)
You can reach your prospective clients at their exact moment of need
Why Mortgage Brokers use Optimized Webmedia for PPC?
We have a lot of experience managing PPC accounts for mortgage brokers
Our fees are competitive and we work hard to produce maximum impact within your available PPC budget
We are a Google AdWords Partner as well as Bing Ads Accredited (Bing/ Yahoo)
We specialize in Pay Per Click (PPC) search marketing
We provide  personalized and customer-centric service
Our reporting tools and online PPC Dashboard are second to none, enabling you to monitor every aspect of your campaigns
Our PPC services come with a 100% Satisfaction Guarantee
No long-term contracts – our management services are accounted on a monthly basis
How to hire Optimized Webmedia for PPC Management
At Optimized Webmedia, we use the Alpha Beta Campaign Structure technique to create high performing and optimized AdWords PPC Campaigns.
If you would like to receive a Free PPC Consultation or Free PPC Assessment, please contact us to check our availability and to receive a free quote.
ONE-STOP SHOP
SEO, GOOGLE ADS, PPC, DIGITAL MARKETING SOCIAL MEDIA, AMAZON, WEB DESIGN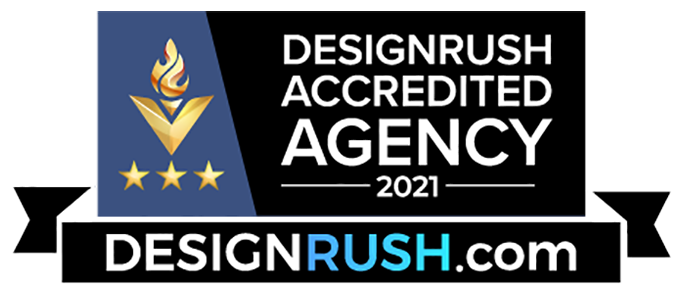 Testimonials
What our clients say
about our studio.
I have worked with Optimized Webmedia Marketing since the start of the year. Since starting to work with them, we have seen a significant increase in sales through our PPC campaigns. The team is great to work with, they are always professional, very detailed and always deliver work on time. Highly recommend!
Optimized Webmedia Marketing provides great SEO, PPC, and Digital Marketing Services.They really care about their clients, they are responsive and professional, and get great results.I highly recommend this Digital Marketing Agency.
We have been working with Optimized Webmedia Marketing since our company was young. They handled all our web related promotions and designs since day one. With their help and support, we were able to boost our clientele super fast and become one of the top companies in lower mainland. Their knowledge of digital marketing is next to none and we highly recommend their service to all business owners!
Let's Start a Project Together!