Optimized Webmedia's Google AdWords Resources
GOOGLE ADWORDS REMARKETING
This brief video shows how to use Adwords Remarketing.  AdWords Remarketing allows you to show ads to your site visitors as they browse other pages across the Google Display Network. The ads can be text or display.
HOW SEARCH WORKS WITH MATT CUTTS
This is an excellent video by Google's Matt Cutts – How Search Works
HOW GOOGLE SEARCH WORKS (IN 5 MINUTES)
A short video about how Google Search works, including how Google's software indexes the web, ranks sites, flags spam, and serves up results. There's also a part about a lasagna festival. To learn even more about Google Search, visit: https://www.google.com/search/howsearchworks
GOOGLE ADWORDS – HOW TO OPTIMIZE REMARKETING CAMPAIGNS
This video offers some Adwords Tips that our team uses to optimize Remarketing Campaigns. Included are steps to remove restrictions for best performance, as well as automating frequency caps.
Google AdWords is now Google Ads. Click here to learn more about our new advertising brand: blog.google/technology/ads/new-advertising-brands
DETECTION OF INVALID CLICKS
One question our clients often ask is, "What happens if our competitors click on our Google Ads until our budget is spent for the day?"
Google has many sophisticated tools that it uses to detect duplicate, invalid and fraudulent clicks.
Presented by Google Partners Connect. Learn about the value of digital marketing and how you can expand your online presence through smarter insights to grow your business.
GOOGLE ADWORDS – LINKING YOUR ADWORDS & ANALYTICS ACCOUNTS
Learn how to link Analytics to your AdWords account, giving you more insight into what happens after people land on your website. Linking Analytics gives you the ability to import Analytics goals and transactions as AdWords conversion actions, use Analytics remarketing lists in AdWords, and more. Learn more about linking Analytics and AdWords here: https://support.google.com/google-ads/answer/1704341​
Once you've linked your accounts, learn how to import your Google Analytics goals and transactions into AdWords here: https://support.google.com/google-ads/answer/2375435
HOW TO ADD OR CLAIM YOUR BUSINESS ON GOOGLE
If you want to ensure that browsers can find your store hours, address, and complete contact information on Google & Google Maps… the first step is to Add or Claim your Google Business Listing. Watch the video to learn how to do this, and make sure that your prospective customers don't end up on a competitor's doorstep!
GOOGLE ADWORDS: REVIEW EXTENSIONS
Watch the video to learn how to extend your Adwords Ads with customer reviews, allowing you to showcase positive third-party write-ups of your business right in your Google Ads! Reviews are important to potential customers, increasing trust when dealing with new businesses. Ensure that your review extensions are general rather than specific, so that they will be relevant for all browsers. Try not to repeat information i.e. business name, in your reviews, and ensure chosen reviews are less than 1 year old.
GOOGLE ADWORDS: EXTEND ADS WITH SELLER RATINGS
This video explains how to invoke Seller Ratings in your Google Ads, so that potential customers can see reviews and ratings reflecting customers' overall consumer experience with your business. Highlight positive seller ratings in your extensions to increase trust, and to provide incentives for customers to contact you over the competition.
GOOGLE ADWORDS – STRUCTURED SNIPPETS AD EXTENSIONS
This brief video shows how to use the Structured Snippets Ad Extension feature for Google Adwords campaigns. Structured Snippets are a new kind of extension, similar to Callouts, but which allow advertisers to highlight specific Styles, Services, Amenities, Brands, Destinations and several other pre-chosen categories. Using these extensions can help increase ad quality and relevance, since browsers benefit from such brief, keyword-driven insights into the specifics of a company's business offerings.
GOOGLE ADWORDS – OPTIMIZE LOCATION TARGETING
This brief video shows how to optimize your Location Targeting for Google Adwords campaigns. Whether you're targeting countries, cities, or a radius around a location, prioritizing the areas which produce your best customers is crucial to the overall success of your PPC marketing.
360 Degree Digital Marketing Expertise
ONE-STOP SHOP
SEO, GOOGLE ADS, PPC, DIGITAL MARKETING SOCIAL MEDIA, AMAZON, WEB DESIGN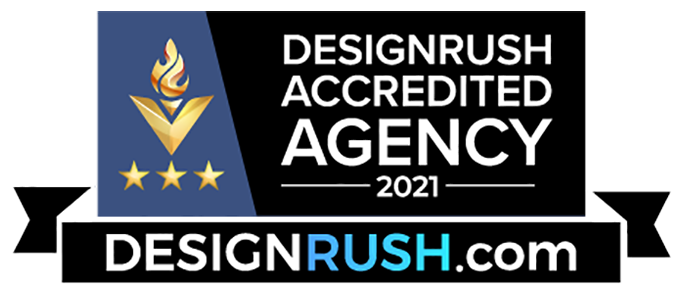 Testimonials
What our clients say
about our studio.
I have worked with Optimized Webmedia Marketing since the start of the year. Since starting to work with them, we have seen a significant increase in sales through our PPC campaigns. The team is great to work with, they are always professional, very detailed and always deliver work on time. Highly recommend!
Optimized Webmedia Marketing provides great SEO, PPC, and Digital Marketing Services.They really care about their clients, they are responsive and professional, and get great results.I highly recommend this Digital Marketing Agency.
We have been working with Optimized Webmedia Marketing since our company was young. They handled all our web related promotions and designs since day one. With their help and support, we were able to boost our clientele super fast and become one of the top companies in lower mainland. Their knowledge of digital marketing is next to none and we highly recommend their service to all business owners!
Let's Start a Project Together!