Sales Funnel Design Services
What is a sales funnel and why is it important?
Even if you spend thousands of dollars to drive qualified traffic to your website, it's unlikely that these visitors will be ready to buy your product or service right away. Rather than looking for the one marketing technique that will get you customers, instead think about how your marketing and sales efforts can work together to put your prospects on the right path. A sales funnel can accomplish just that.
Simply put, a sales funnel illustrates the ideal journey that your prospects go through on their way to becoming customers. While you may market your products or services to thousands of people, only a small percentage will provide contact information and become leads. Of those leads, only a fraction will become clients.
By now you might have guessed why it's called a sales funnel. You have to funnel prospects down in order to get that amazing new client. To break this down even further, let's separate the funnel into stages.
Attract: Marketing and advertising which bring visitors to your website.
Convert: Offers that inspire visitors to share their contact information.
Close: Efforts which encourage leads to close and become paying customers.
Delight: Quality service that keeps your customers happy and inspires referrals.
Tips for improving your sales funnel
Use multiple marketing channels to attract visitors. Our most successful clients are using multiple marketing channels including pay-per-click (PPC) advertising, off-site SEO, direct mail campaigns, and cold calling. Your specific channels may differ depending on your industry, but it's best to not put all your eggs in one basket.
Analyze the effectiveness of your marketing campaigns. In order to learn what marketing channels are most effective, analyze your website traffic and inbound phone calls. This data will help you make educated decisions so you aren't throwing spaghetti against the wall and hoping for the best.
Add new blog content to your website on a regular basis. Content is king and a blog is a great place to organize all of your great content. Writing useful blog posts can improve your SEO and help you engage with your current clients.
Listen to your prospects and customers and adapt your website accordingly. If your clients and prospects are asking questions related to your products or services, consider answering the question in a blog post. Chances are that others have similar questions and adding the answers to your site may attract new visitors.
Include more than one call to action (CTA) on your website. Chances are that your website visitors will be at different stages of the customer journey. Some might be ready to call or email while others might be researching. Make sure to include offers like free eBooks or whitepapers to capture names and email addresses for those who aren't quite ready to talk to your sales team.
Re-target website visitors who don't convert the first time. You won't be able to capture lead information for all of your website visitors, but that doesn't mean you should give up on the visitors who don't convert. Consider running a retargeting campaign so you can display advertisements on popular websites which will display only to people who visited your website. This will give you another chance to draw them back in.
Become an authority in your industry and/or region. If you're known far and wide for being an industry expert, you'll have prospects seeking you out rather than the other way around. Consider planning lunch and learn sessions or organizing webinars on a regular basis. As your brand recognition grows, you may even attract inbound links to your site which will benefit your SEO.
Nurture your prospects. Don't give up on your leads. If they provided their email or phone number, it's likely that they have interest in your products or services. However, you may have to nurture them by sending monthly email newsletters, targeted email broadcasts, or email drip campaigns.
Add an incentive to your referral program. If you have a referral program, make sure you're promoting it to your clients. You should have a page on your website which explains your referral program, but you can't expect your clients to hunt for it. Make sure to remind them in your email newsletter or email signature.
Take action now! The first step to improving your sales funnel and marketing efforts is to take action. If you delay it until next month or next quarter, it likely won't get started until next year. You don't have to take on everything at once, but you should create a game plan with specific due dates to ensure you can start making progress.
ONE-STOP SHOP
SEO, GOOGLE ADS, PPC, DIGITAL MARKETING SOCIAL MEDIA, AMAZON, WEB DESIGN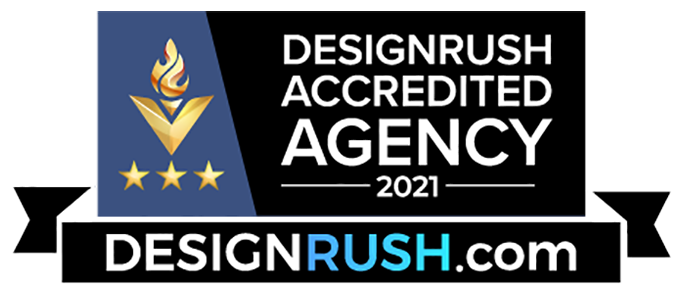 Testimonials
What our clients say
about our studio.
I have worked with Optimized Webmedia Marketing since the start of the year. Since starting to work with them, we have seen a significant increase in sales through our PPC campaigns. The team is great to work with, they are always professional, very detailed and always deliver work on time. Highly recommend!
Optimized Webmedia Marketing provides great SEO, PPC, and Digital Marketing Services.They really care about their clients, they are responsive and professional, and get great results.I highly recommend this Digital Marketing Agency.
We have been working with Optimized Webmedia Marketing since our company was young. They handled all our web related promotions and designs since day one. With their help and support, we were able to boost our clientele super fast and become one of the top companies in lower mainland. Their knowledge of digital marketing is next to none and we highly recommend their service to all business owners!
Let's Start a Project Together!