Go to Google and search a few keywords relevant to your business. Do you see your site listed multiple times on the first page of search results? If not, you're losing leads and sales to your competition—guaranteed.
No matter what type of business you own, SEO must be part of your online marketing strategy. It's not uncommon for a well-optimized, high-ranking website in the home services industry (flooring, plumbing, HVAC, remodeling, roofing, etc.) to get 100+ leads per month from organic search!
To rank well organically, you must establish and promote your company as THE authority for what you do, in the markets you do it.
Ranking well on Google, Bing, and Yahoo requires three things. First, your website must be coded in a way that makes it easy for the search engines' software to find, crawl, and categorize your website. Second, you must create web page after web page of unique, relevant, and remarkable content. Third, you must promote your site to other relevant and authoritative websites and get them to link to, reference, and cite you as an authority.
Our process for SEO is similar to our approach to marketing in general: Track > Test > Tweak > Repeat. Simply put, you can't maximize what you fail to measure and track. Better data equals better results.
1. Completing a Competitor Analysis
Completing a market analysis of your service areas and industry
Finding local competitors currently outranking you on the web for your services
Analyzing search terms, monthly search volumes, and more in your market
2.Publishing High-quality Website Content
Keyword research to find what and how your customers are searching for your services
Publishing well-written website content that improves your local search rankings and provides a seamless user experience
Including both search engine-friendly optimizations in the content and calls-to-action to encourage conversions from your users
3. Building & Monitoring Local Citations
Auditing citations
Creating new citations
Discovering more local citation opportunities
Managing and monitoring local listings
4. Optimizing & Managing Google My Business (Google+)
Optimizing your company's Google My Business page for your business address and phone number
Claiming your Google Maps listing
Optimizing your Google My Business page for backlinks
Optimizing your business hours and services on Google My Business
5. Tracking Your SEO Campaign
Monitoring your keyword rankings, organic traffic, calls, and leads
Monitoring the keywords rankings of your competitors
Monitoring your top-three competitors
And more
6. Tweaking Your SEO Campaign
Optimizing and pivoting your campaign for better performance over time
Local Search Engine Optimization for Small Businesses
Local search engine optimization, or "local SEO," is the process of optimizing your website for customers in your service area. Let's face it, for local businesses relying on customers in their community for new leads and sales, earning a number one ranking on Google could be the difference between a potential customer calling you or calling your competitors.
At Optimized Webmedia, our local SEO services for small businesses maximize your online real estate on Google, Bing, and Yahoo for your most important services.
As a franchisee, you want your franchise to outperform your competitors in the area. The first step—attracting new customers. Optimized Webmedia's franchise SEO services help you do just that! Our franchise SEO services include:
On-page optimization – Our team of local SEO specialists will work to maximize your search presence using on-page optimization techniques like schema markup, localized content, on-page technical optimizations, and more.
Off-site optimization – We manage your off-site SEO by actively monitoring your backlinks, including nationally-syndicated business directories, niche or industry specific directory listings, and more.
NAP cleanup and management – One of the most important aspects of your franchise's SEO campaign is to show up in local search. NAP cleanup and management (managing your franchise's business directory listings) identifies your unique franchise location from other franchises in your area as well as your competitors.
SEO reporting – Your franchise will receive a monthly SEO report customized to your franchise location. We take a data-driven approach to your franchise SEO and will measurably improve your online marketing performance.
A dedicated account manager – Your franchise will work directly with one of our in-house account managers throughout the duration of your franchise SEO campaign. We approach every franchise SEO campaign with an ownership mentality and treat your franchise as if it were our own.
Is your company being outranked by smaller businesses? Optimized Webmedia has helped many enterprise organizations apply their real-world authority on the web, increasing organic search rankings and measurably increasing organic traffic, leads, and sales from non-branded organic search queries.
As a large organization that has never invested in a high-quality enterprise SEO campaign, improving your company's yearly revenue and net income can be challenging. Our enterprise SEO solutions include:
Addressing site code and structure issues – Because enterprise websites are often massive in size, poor website hierarchy and organization can significantly impact your enterprise SEO campaign, and ultimately, your annual return on investment.
Conquering content challenges – Enterprise-level websites are often much larger than those of local businesses. White papers, on-site content, videos, and more can clutter your website be suppressed on search rankings if not properly optimized. Let your content work for you and generate more leads and sales for your organization.
Monitoring your off-site authority – As a large organization, your website naturally earns a high volume backlinks and citations. Enterprise SEO from Optimized Webmedia.
At the core of SEO, there is what we call the "5 Pillars of Tactical SEO" – They serve as the basis of the many moving parts impact how well a website ranks on search engines. Having these SEO processes in place is important to ensure SEO success, however, it's important to note that since every website is different, each SEO project have its own unique custom SEO strategy plan that is encompassed within the 5 Pillars of Tactical SEO:
SEO Site Audit
On-site SEO
Local SEO
On-page SEO
Off-site SEO
Increase Website Traffic with SEO
At Optimized Webmedia, we know that ranking well on search engines and guiding traffic to your site is critical to the growth of your business. If your website is optimized properly, then organic site traffic can potentially increase site visitors by 50%. With optimized SEO, your website can become more visible across the web. At Optimized Webmedia, we are certified in Google Analytics, Google AdWords, Bings Ads, and Content Marketing and Copywriting.
SEO stands for Search Engine Optimization, which is the process of obtaining traffic from organic search results on search engines such as Google, Bing, and Yahoo. Each search engine will have its own unique algorithm for ranking websites, and the criteria is ever-changing, which is why it's important to work with a team that stays current on the latest SEO trends. Using the wrong type of SEO, such as black hat SEO, can penalize your website, which is a risk that you just cannot afford to take. There are several effective strategies that are required to rank a site, including On-Page, On-Site, and Off-Page SEO. It's important to optimize for each in order to conform to the many ranking factors of search engines. In a competitive market, ranking for certain keyword search terms can be a daunting task. SEO takes time, and the right strategies in place, which is why businesses hire SEO specialists to help rank their site for ongoing SEO services.
At Optimized Webmedia, we use the best tools in the SEO profession, to get detailed and granular to maximize your results. We use tools such as Google Analytics, SEMrush, and Keyword Analysis. Through our experience, we will further research and compose a list of 30 keyword combinations and identify the top 5 search terms to optimize for each of your major services and products. We will also provide you with a detailed list of On-Page SEO Errors, Warnings and Notices, and work our way to drastically optimize your site SEO.
We will use Google Analytics and monitor your website traffic and visitor behavior. We can build reports that can be generated and automatically sent to you weekly, bi-weekly, monthly, or quarterly.
Using industry standard best practices, we will analyze trending keywords and make necessary adjustments on an on-going basis to ensure that the keywords that are being optiized are what is trending, providing you the best possible traffic to your website.
Using optimized local SEO is a powerful strategy to driving highly qualified leads to your website. A local buyer close to your location can search for your products or services easier. Your website will have relevant information on the products and services that they are searching for and that makes it easy for the local user to see that your business is offering what they are looking for. The beautiful part about local SEO is that these types of search are made by qualified and targeted potential customers.
Content Optimization (Just a few of the many On-Site SEO Strategies)
Content editing: We will review and make suggested adjustments to the website content so that it is of high quality and focuses on keywords.
Page title tags: Page title tags will be reviewed and adjusted as needed to ensure page titles include appropriate keywords and are at the optimized length as required by Google's algorithm.
Image file names: Our SEO team will review and update image file names as needed to reflect the targeted keywords.
"Alt" tags: Image Alt tags have SEO value and should contain optimized keywords. We will review and implement image Alt tags for all images on the website.
Page URLs: We will add content pages or re-work existing content pages to feature optimized targeted keywords.
Contact us today and tell us more about your SEO needs.
See if your website could benefit from SEO. Enter your website address into our Contact Form to find out whether your website could benefit from SEO (or additional SEO).
Be wary of SEO audit scams
Make sure you get your money's worth! Every SEO company does audits a bit differently. Some will simply run your website through software that spits out a standard report, while others will take a deeper dive into that data and give you an unparalleled look into your site's performance, structure, and authority.
To learn more about SEO, be sure to read our Blog post, The Ultimate SEO Guide.
Optimized Webmedia Marketing is the best SEO Vancouver company and the best Vancouver SEO company. We offer top-notch search engine optimization (SEO) solutions to companies of all sizes. To learn how we can help optimize your website to attract more visitors, book a free consultation.
ONE-STOP SHOP
SEO, GOOGLE ADS, PPC, DIGITAL MARKETING SOCIAL MEDIA, AMAZON, WEB DESIGN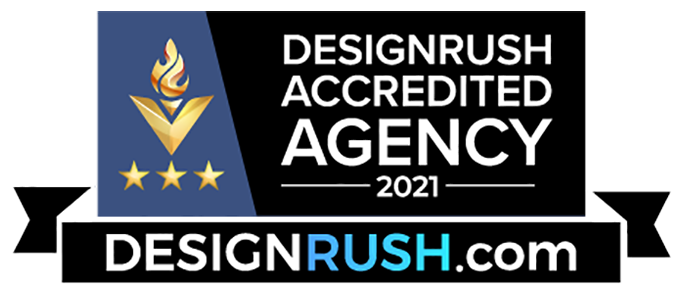 Testimonials
What our clients say
about our studio.
I have worked with Optimized Webmedia Marketing since the start of the year. Since starting to work with them, we have seen a significant increase in sales through our PPC campaigns. The team is great to work with, they are always professional, very detailed and always deliver work on time. Highly recommend!
Optimized Webmedia Marketing provides great SEO, PPC, and Digital Marketing Services.They really care about their clients, they are responsive and professional, and get great results.I highly recommend this Digital Marketing Agency.
We have been working with Optimized Webmedia Marketing since our company was young. They handled all our web related promotions and designs since day one. With their help and support, we were able to boost our clientele super fast and become one of the top companies in lower mainland. Their knowledge of digital marketing is next to none and we highly recommend their service to all business owners!
Let's Start a Project Together!