Keyword Research & Analysis Strategies
What is keyword research?
Keyword research is quite possibly the most important part of SEO. You cannot begin to plan for a campaign unless you know which phrases you are targeting, and you cannot estimate costs and returns from SEO unless you first know who you're competing against.
Keyword research is the practice of identifying which phrases are used on search engines when people are looking for information, and usually includes finding both the search volume and relative competitiveness of the terms. Keyword research is a critical component for search engine optimization because when used correctly it provides a road map for both the design and execution of building websites and developing content. Keywords are usually broken up and grouped based on the number of words within the query phrases. The more words in a keyword phrase usually the easier it is to rank for the term, since usually there is less relative competition.
Defining and categorizing your keywords will help in your link outreach and community building online, both of which are essential in order to drive relevant traffic to your site. While there are a number of schools of thought when it comes to the types of keywords we should use, I want to walk you through the seven types we use at my company and how we use them in all areas of our SEO strategy.
7 types of keywords to boost your SEO strategy
1. Market-defining keywords
Market-defining keywords are terms and phrases your target audience uses when talking about your business or industry. These phrases are usually very broad and generic, so they are often much harder to rank for than others; nonetheless, they are still extremely important.
These terms are critical in your on-page optimization. Following SEO best practices, add these terms throughout your site pages. Market-defining keywords are also helpful in jump-starting your content creation. Framing these keywords inside broader questions can help you develop some great content for your site or blog.
When it comes to link acquisition, use these terms to prospect for link- or community-building opportunities. I know manual link building is not the most glamorous thing these days, but it works better than any other method. These terms may uncover some other great sites within your field that you can partner with.
2. Customer-defining keywords
Customer-defining keywords are the terms and phrases your customers use to define themselves. What do your customers call themselves? How do they refer to others in their group? These two questions will guide you to uncovering these powerful keywords.
This type of keyword is important because it will help you discover others who relate to your target audience. Some may be directly related to your customer base, and others may be in a similar niche. Either way, by using these terms, you can uncover some great insight into how your audience speaks and how you can frame your site in a way that entices them to interact.
SEO is much more than just search; it's about creating a connection. Customer-defining keywords will help connect you with those who want or need your product or service. By understanding how your audience defines themselves, you can create better content, build more contextually appropriate links and build better, more authentic connections online.
3. Product Keywords
Product keywords describe what you sell. When listing out and researching these terms, be specific. For example, if you sell computers, use the brand names as well: Dell laptop, MacBook Pro, Surface Pro and so on. This will help you uncover some great opportunities and prospects who meet very specific niches within your target customer segment.
In most spaces, you can find smaller segments that are very devoted to a particular brand, style or type of product. Within these segments, you'll find product enthusiasts who are normally more likely to take action when approached for linking and brand building. Product keywords are great for use on your site and a great starting point for creating targeted content for your blog.
4. Industry thought leaders
Industry thought leaders are individuals or groups within your market segment that are known, respected and set the tone. These are the people everyone else knows, and if they don't, they should. While these keywords won't be in your home title tag, they are very helpful for your outreach efforts. Industry thought leader terms will help you uncover PR and interview opportunities that can attract targeted traffic to your site.
Some great places to look for experts, if you aren't sure who they are, include Amazon, Google, Facebook and Twitter. Connecting with them on social is great way to join the conversation, add value and even learn more yourself. The more you get to know the experts, the better you will be able to position your offering.
5. Competing company names
Competing company names are useful in uncovering how others report on and treat companies similar to yours. These terms are similar to industry thought leaders in that you won't be using them for on-site optimization. Using competing company names, you'll be able to see who has covered your competition in the news, on forums and blogs — and you can dig into their reviews to get a better idea of what you are up against.
6. Related vertical keywords
Related vertical keywords are terms within your target segment ecosystem. These terms can range from suppliers to customer industries, but they need to have a clear connection to your primary audience. These terms are helpful in uncovering new prospecting opportunities, as well as helping you build a strong community of like-minded individuals.
Related vertical keywords can help you "cross-pollinate" your link outreach and community-building efforts. By tapping into closely related niches, you can expand your message to others who may be interested but just don't know much about you. With this new information, you can create helpful content and space to bring the two communities together.
7. Geotargeted keywords
Geotargeted keywords are key for your local rankings. According to Google, "50% of consumers who conducted a local search on their smartphone visited a store within a day, and 34% who searched on a computer/tablet did the same." Defining your geotargeted keywords will help you target local prospects, groups and events your company can engage with and/or sponsor.
Local SEO is a powerful way to grow your reach and influence in your own backyard. If you have a brick-and-mortar business, local SEO will drive targeted traffic not just to your site, but to your store as well.
When doing research on geotargeted terms, don't just stick to your town or city. Expand your territory to include neighboring areas. If you live in a larger city, break down your geo terms into neighborhoods to capture an even more targeted segment.
Contact us today and tell us more about your SEO needs.
See if your website could benefit from SEO. Enter your website address into our Contact Form to find out whether your website could benefit from SEO (or additional SEO).
Be wary of SEO audit scams
Make sure you get your money's worth! Every SEO company does audits a bit differently. Some will simply run your website through software that spits out a standard report, while others will take a deeper dive into that data and give you an unparalleled look into your site's performance, structure, and authority.
To learn more about SEO, be sure to read our Blog post, The Ultimate SEO Guide 2017.
ONE-STOP SHOP
SEO, GOOGLE ADS, PPC, DIGITAL MARKETING SOCIAL MEDIA, AMAZON, WEB DESIGN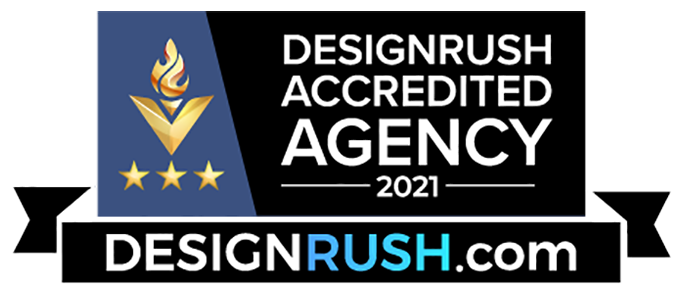 Testimonials
What our clients say
about our studio.
I have worked with Optimized Webmedia Marketing since the start of the year. Since starting to work with them, we have seen a significant increase in sales through our PPC campaigns. The team is great to work with, they are always professional, very detailed and always deliver work on time. Highly recommend!
Optimized Webmedia Marketing provides great SEO, PPC, and Digital Marketing Services.They really care about their clients, they are responsive and professional, and get great results.I highly recommend this Digital Marketing Agency.
We have been working with Optimized Webmedia Marketing since our company was young. They handled all our web related promotions and designs since day one. With their help and support, we were able to boost our clientele super fast and become one of the top companies in lower mainland. Their knowledge of digital marketing is next to none and we highly recommend their service to all business owners!
Let's Start a Project Together!