Our SEO Process and Strategy
Go to Google and search a few keywords relevant to your business. Do you see your site listed multiple times on the first page of search results? If not, you're losing leads and sales to your competition—guaranteed.
No matter what type of business you own, SEO must be part of your online marketing strategy. It's not uncommon for a well-optimized, high-ranking website in the home services industry (flooring, plumbing, HVAC, remodeling, roofing, etc.) to get 100+ leads per month from organic search!
To rank well organically, you must establish and promote your company as THE authority for what you do, in the markets you do it.
Ranking well on Google, Bing, and Yahoo requires three things. First, your website must be coded in a way that makes it easy for the search engines' software to find, crawl, and categorize your website. Second, you must create web page after web page of unique, relevant, and remarkable content. Third, you must promote your site to other relevant and authoritative websites and get them to link to, reference, and cite you as an authority.
Our process for SEO is similar to our approach to marketing in general: Track > Test > Tweak > Repeat. Simply put, you can't maximize what you fail to measure and track. Better data equals better results.
1. Completing a Competitor Analysis
Completing a market analysis of your service areas and industry
Finding local competitors currently outranking you on the web for your services
Analyzing search terms, monthly search volumes, and more in your market
2.Publishing High-quality Website Content
Keyword research to find what and how your customers are searching for your services
Publishing well-written website content that improves your local search rankings and provides a seamless user experience
Including both search engine-friendly optimizations in the content and calls-to-action to encourage conversions from your users
3. Building & Monitoring Local Citations
Auditing citations
Creating new citations
Discovering more local citation opportunities
Managing and monitoring local listings
4. Optimizing & Managing Google My Business (Google+)
Optimizing your company's Google My Business page for your business address and phone number
Claiming your Google Maps listing
Optimizing your Google My Business page for backlinks
Optimizing your business hours and services on Google My Business
5. Tracking Your SEO Campaign
Monitoring your keyword rankings, organic traffic, calls, and leads
Monitoring the keywords rankings of your competitors
Monitoring your top-three competitors
And more
6. Tweaking Your SEO Campaign
Optimizing and pivoting your campaign for better performance over time
Local Search Engine Optimization for Small Businesses
Local search engine optimization, or "local SEO," is the process of optimizing your website for customers in your service area. Let's face it, for local businesses relying on customers in their community for new leads and sales, earning a number one ranking on Google could be the difference between a potential customer calling you or calling your competitors.
At Optimized Webmedia, our local SEO services for small businesses maximize your online real estate on Google, Bing, and Yahoo for your most important services.
As a franchisee, you want your franchise to outperform your competitors in the area. The first step—attracting new customers. Optimized Webmedia's franchise SEO services help you do just that! Our franchise SEO services include:
On-page optimization – Our team of local SEO specialists will work to maximize your search presence using on-page optimization techniques like schema markup, localized content, on-page technical optimizations, and more.
Off-site optimization – We manage your off-site SEO by actively monitoring your backlinks, including nationally-syndicated business directories, niche or industry specific directory listings, and more.
NAP cleanup and management – One of the most important aspects of your franchise's SEO campaign is to show up in local search. NAP cleanup and management (managing your franchise's business directory listings) identifies your unique franchise location from other franchises in your area as well as your competitors.
SEO reporting – Your franchise will receive a monthly SEO report customized to your franchise location. We take a data-driven approach to your franchise SEO and will measurably improve your online marketing performance.
A dedicated account manager – Your franchise will work directly with one of our in-house account managers throughout the duration of your franchise SEO campaign. We approach every franchise SEO campaign with an ownership mentality and treat your franchise as if it were our own.
Is your company being outranked by smaller businesses? Optimized Webmedia has helped many enterprise organizations apply their real-world authority on the web, increasing organic search rankings and measurably increasing organic traffic, leads, and sales from non-branded organic search queries.
As a large organization that has never invested in a high-quality enterprise SEO campaign, improving your company's yearly revenue and net income can be challenging. Our enterprise SEO solutions include:
Addressing site code and structure issues – Because enterprise websites are often massive in size, poor website hierarchy and organization can significantly impact your enterprise SEO campaign, and ultimately, your annual return on investment.
Conquering content challenges – Enterprise-level websites are often much larger than those of local businesses. White papers, on-site content, videos, and more can clutter your website be suppressed on search rankings if not properly optimized. Let your content work for you and generate more leads and sales for your organization.
Monitoring your off-site authority – As a large organization, your website naturally earns a high volume backlinks and citations.
Contact us today and tell us more about your SEO needs.
See if your website could benefit from SEO. Enter your website address into our Contact Form to find out whether your website could benefit from SEO (or additional SEO).
Be wary of SEO audit scams
Make sure you get your money's worth! Every SEO company does audits a bit differently. Some will simply run your website through software that spits out a standard report, while others will take a deeper dive into that data and give you an unparalleled look into your site's performance, structure, and authority.
To learn more about SEO, be sure to read our Blog post, The Ultimate SEO Guide 2017.
ONE-STOP SHOP
SEO, GOOGLE ADS, PPC, DIGITAL MARKETING SOCIAL MEDIA, AMAZON, WEB DESIGN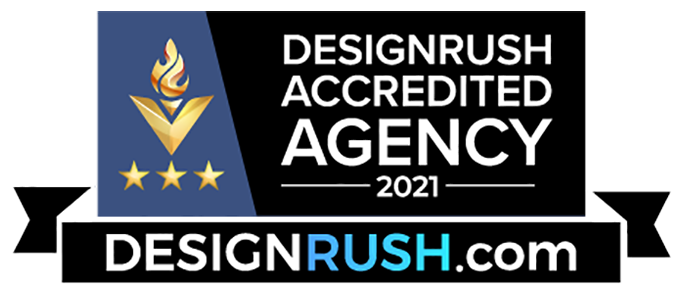 Testimonials
What our clients say
about our studio.
I have worked with Optimized Webmedia Marketing since the start of the year. Since starting to work with them, we have seen a significant increase in sales through our PPC campaigns. The team is great to work with, they are always professional, very detailed and always deliver work on time. Highly recommend!
Optimized Webmedia Marketing provides great SEO, PPC, and Digital Marketing Services.They really care about their clients, they are responsive and professional, and get great results.I highly recommend this Digital Marketing Agency.
We have been working with Optimized Webmedia Marketing since our company was young. They handled all our web related promotions and designs since day one. With their help and support, we were able to boost our clientele super fast and become one of the top companies in lower mainland. Their knowledge of digital marketing is next to none and we highly recommend their service to all business owners!
Let's Start a Project Together!