SEO Audit & Assessment Reports
If you want to measurably improve your website's organic search rankings, the first step is to get a comprehensive SEO audit and assessment of your website.
At Optmized Webmedia, we use the best tools in the SEO profession, to get detailed and granular to maximize your results. We use tools such as Google Analytics, SEMrush, and Keyword Analysis. Through our experience, we will further research and compose a list of 30 kewyword combinations and identify the top 5 search terms to optimize for each of your major services and products. We will also provide you with a detailed list of On-Page SEO Errors, Warnings and Notices, and work our way to drastically optimize your site SEO.
If you're like most business owners and marketing executives, you're constantly wondering what you can do to improve your website's organic rankings. In order to intelligently answer this question and create a viable SEO strategy, you need to invest in a comprehensive website audit. Unlike the "free website analyses" you've been offered or received in the past – typically via a SPAM email, Optimized Webmedia's website audits take an exhaustive look at every aspect of your website – as well as several of your competitors.
What Makes Our SEO Audits Unique
Unlike most SEO companies, we work into our analysis the economics of your business model and provide you with a strategy custom tailored to your company's situation (i.e. an enterprise company with in-house SEO people can expect a different deliverable than the owner of a home service business looking for a "do it for me" SEO solution).
Our Account Managers think and act like business owners and our SEO analysts are some of the best in the business. Together, they'll quickly learn the key elements of your business, and evaluate your website and your competitors' websites in a level of detail you never dreamed possible. Your SEO audit and assessment will include detailed insights and evaluations of your website's code, file structure, on and off page content, the links pointing to your website, and your overall online marketing presence.
When you sign up for an SEO audit with Optimized Webmedia, you will receive a professional report accompanied by a presentation from your Account Manager and SEO analyst. They'll customize the presentation for your preferences and answer any question you may have.
What you get with our SEO Audits
The end result of our SEO audits is a blueprint of recommendations – what you need to do to get your "SEO house" in order. We also include an online marketing and SEO strategy – how you should be marketing your business online and what you need to do to measurably improve your organic search rankings and get more leads and sales from non-branded organic search terms. Every audit we perform is customized to your business, but a typical SEO audit includes deliverables such as:

Baseline data collection using Optimized Webmedias's proprietary analytics framework
Key metric identification – the data points you should use to measure future SEO success
Keyword research to identify high-value target keywords unique to your business
Competitor analysis for 3-10 competitors
Comprehensive evaluation of your site's code, structure, on / off-site content, and linkscape
Page by page recommendations for 5-20 pages
Keyword rank report for 500-1,000 target terms
A local SEO and social media strategy evaluation
Online marketing and SEO strategy
Presentation of our findings by a dedicated Account Manager and SEO analyst
What happens after an Optimized Webmedia SEO Audit?
Roughly 85 percent of our SEO audits turn into ongoing SEO service engagements, but the audit alone has considerable value. Again, whether you're a small business looking for help with SEO or a marketing executive looking for an enterprise SEO audit, we can help! Optimized Webmedia has performed SEO audits for 100's of different companies – from small local businesses to large, international and publicly traded corporations. If implemented, the recommendations from our audit are guaranteed to measurably improve your organic rankings as well as the leads you receive from non-branded organic search terms.
Contact us today and tell us more about your SEO needs.
See if your website could benefit from SEO. Enter your website address into our Contact Form to find out whether your website could benefit from SEO (or additional SEO).
Be wary of SEO audit scams
Make sure you get your money's worth! Every SEO company does audits a bit differently. Some will simply run your website through software that spits out a standard report, while others will take a deeper dive into that data and give you an unparalleled look into your site's performance, structure, and authority.
To learn more about SEO, be sure to read our Blog post, The Ultimate SEO Guide 2017.
To learn how Optimized Webmedia can help optimize your website to attract more visitors, book a free consultation and ask for our free SEO Site Audit.
ONE-STOP SHOP
SEO, GOOGLE ADS, PPC, DIGITAL MARKETING SOCIAL MEDIA, AMAZON, WEB DESIGN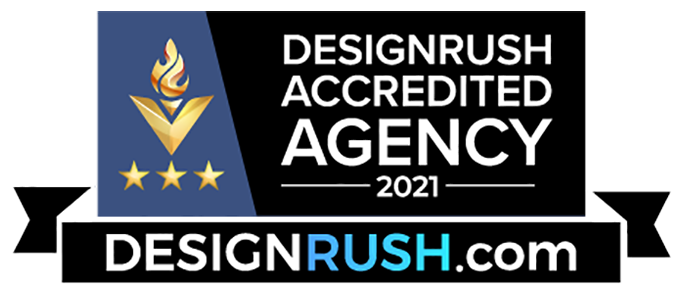 Testimonials
What our clients say
about our studio.
I have worked with Optimized Webmedia Marketing since the start of the year. Since starting to work with them, we have seen a significant increase in sales through our PPC campaigns. The team is great to work with, they are always professional, very detailed and always deliver work on time. Highly recommend!
Optimized Webmedia Marketing provides great SEO, PPC, and Digital Marketing Services.They really care about their clients, they are responsive and professional, and get great results.I highly recommend this Digital Marketing Agency.
We have been working with Optimized Webmedia Marketing since our company was young. They handled all our web related promotions and designs since day one. With their help and support, we were able to boost our clientele super fast and become one of the top companies in lower mainland. Their knowledge of digital marketing is next to none and we highly recommend their service to all business owners!
Let's Start a Project Together!