Social Media Marketing and Advertising
Social media marketing and advertising enable businesses to capture some of the most highly targeted and cost-effective advertising opportunities today. Social networking sites have become standard in today's modern lifestyle, and users share content, as well as pages of products and services that they like, which all contribute to the massive database of potential customers. These databases of information have become one of the most powerful tools that advertisers use, as it has a tremendous ability to get truly granular on the ideal customers or clients to advertise to.
Result-Driven Social Media Services
By harnessing the power of social media analytics, we are able to generate immediate results on social media. We connect your products and services to thousands of people that may be interested in them. At Optimized Webmedia, our services will allow you to leverage the most cost-effective targeted form of advertising.
Target your Exact Demographic
We can help you reach your target market through exact demographics, running laser-focused advertising to potential customers based on their interests, and online behaviors, as well as criteria such as age, location, income levels. We can send your email lists custom ads of previous leads or customers, and to instill repeat business or referrals.
Our Social Media Advertising Process
Assigned to an experienced Social Media Manager to your Account: We first learn about your business, and develop an advertising strategy and execute it.
Develop a targeted advertising strategy: We will develop a clear and concise ad strategy for your business. It will include proven advertising funnels to show you how to plan and convert prospects into website traffic and conversions.
Create Engaging Ads: Launch ads that drive results. Our Social Media Manager will write your copy, headlines, and develop images for your campaigns. We will also conduct A/B split testing to identify which ads are driving the most results.
Monitor Ads and Optimize: Identify the high and low performing areas of your ad campaigns and iterate fast. We will keep an eye on your campaign daily. We can launch new ads to keep the results coming in.
Reporting and Communication: It's vital to keep a pulse on how your paid search ads are performing. Your Ad Specialist will prepare monthly reporting for you. Identify your key performance indicators (KPIs) and report on the conversions.
From Social Media Page and Profile creation, optimizations, management, here is a list of a some of the types of projects that we offer:
Facebook (page creation, optimization, growth campaigns and advertising)
Social media software vendor selection, set-up, and customization (Hootsuite, Buffer, Everypost, IFTTT)
Twitter (page creation and follower growth campaigns)
Pinterest (page creation and follower growth campaigns)
Google+ (page creation and follower growth campaigns)
Instagram (page creation and follower growth campaigns)
YouTube (video, channel development)
LinkedIn (company pages, follower growth campaigns)
Yelp (encouraging positive reviews)
Social SEO (seeding inbound links on social platforms)
Social sharing
Blogging
This is ideal for businesses who don't have the time to manage and drive results and therefore must completely outsource their social media program. We always recommend that it is ideal for clients to own the day-to-day execution of its social media channels, but this service is for those that have limited internal resources.
Management of all social media channels.
Develop targeted social media content.
Regular postings.
Engagement strategies.
Respond to all posts and remove inappropriate posts.
Weekly or monthly reporting, ad-hoc reporting and meetings as needed.
Social Media Strategy Consulting
Creation and execution of a 12-month social media strategic plan to grow social media profiles, gain consumer insights, increase brand awareness, and drive leads.
Ongoing optimization of major social media platforms (Facebook, Twitter, YouTube, Instagram, LinkedIn).
Create posting and engagement strategy.
Provide best practices knowledge /advice on social media.
Weekly social media emails with platform updates and relevant articles.
Optimize and co-manage social media monitoring software.
Monthly reports of social media results.
Competitive analysis.
ONE-STOP SHOP
SEO, GOOGLE ADS, PPC, DIGITAL MARKETING SOCIAL MEDIA, AMAZON, WEB DESIGN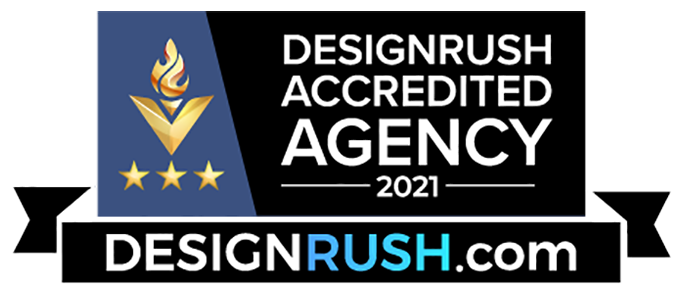 Testimonials
What our clients say
about our studio.
I have worked with Optimized Webmedia Marketing since the start of the year. Since starting to work with them, we have seen a significant increase in sales through our PPC campaigns. The team is great to work with, they are always professional, very detailed and always deliver work on time. Highly recommend!
Optimized Webmedia Marketing provides great SEO, PPC, and Digital Marketing Services.They really care about their clients, they are responsive and professional, and get great results.I highly recommend this Digital Marketing Agency.
We have been working with Optimized Webmedia Marketing since our company was young. They handled all our web related promotions and designs since day one. With their help and support, we were able to boost our clientele super fast and become one of the top companies in lower mainland. Their knowledge of digital marketing is next to none and we highly recommend their service to all business owners!
Let's Start a Project Together!