Search Engine Optimization (SEO)
Think social media marketing services are just for restaurants and "sexy" businesses? Think again! Contrary to what some business owners believe, social media websites can generate a significant number of leads, sales, and referrals for your business.
Almost every business can benefit from claiming their social media profiles and testing social media marketing campaigns. While most companies know they should be using social media to market their business, they don't know what networks to invest in—Facebook, Twitter, LinkedIn, etc.—or how much, and that's where we step in. Optimized Webmedia's social media marketing services remove the complexity of social media marketing for business owners and let you stick to what you know best—running your business!
Fill out the Contact Box Form for a free social media analysis or contact us today to get started!
Our Social Media Marketing Process
Our process for social is similar to our approach to marketing in general: Track > Test > Tweak > Repeat. Simply put, you can't maximize what you fail to measure and track. Better data equals better results.
1. Completing a competitor analysis
Completing a market analysis of your service areas and industry
Finding local competitors currently outperforming you in audience size and engagement
Analyzing content and messaging that performs well in your industry
2. Creating engaging organic social campaigns
Researching content that has high engagement with your audience
Posting and scheduling regular posts
Monitoring engagement and interaction
3. Creating data-driven paid social campaigns
Creating custom audiences to best target your company and brand
Creating copy and imagery for high-performing social ads
Split-testing ad copy
Reporting and improving paid social ads
4. Tracking your social campaigns
Tracking your audience and reach
Tracking engagement rates
Tracking click-through-rate and leads
Tracking your ROI on paid social campaigns
5. Managing your organic & paid social campaign
Managing and tweaking parameters for each campaign
Monitoring engagement and interaction from customer base
Monitoring engagement, leads, and sales from campaigns
Building your audience across appropriate social channels
6. Advanced email marketing strategies
Marketing automation
Customer retention email
Win-back email campaigns
Social Media Campaign Management
Social media campaigns are low-cost to run and can be specifically targeted to the audience that you want to reach. At Optimized Webmedia, our social media specialists will develop baseline data to better determine which social media platforms are producing the lowest cost per lead and the highest return on ad spend. We can help you track and test paid social media campaigns on a variety of platforms, including:
Facebook advertising campaigns allows for both text and photos to be displayed on your advertisement for maximum audience engagement. You're able to target your audience based on interests, demographics, and geography, while also determining how much you want to pay per click or pay per mille (cost per 1000 impressions).
Facebook alone has over 900 million unique users spending over 700 billion minutes per month on the site. Do you want to advertise where your customers are spending their time? Then you've got to advertise on social media.
YouTube is the second largest search engine and has a larger adult audience than any cable network. Unlike television, when you invest in a YouTube marketing campaign, you can target your ad only to your target audience. Plus, advertising on YouTube is as easy as connecting it to your AdWords account.
LinkedIn advertising services allow you to engage with more B2B customers. There are two paying options in LinkedIn Ads—cost per click or cost per mille (cost per 1000 impressions).
Twitter allows you to choose the objective of your campaign, including tweet engagements (retweets, favorites, replies), website clicks, app installs or engagements, followers, or even leads, and it only charges you when your specified action occurs. Additionally, Twitter allows a maximum daily budget and maximum cost per action.
Other Social Media Channels
We can also help you test ads on platforms like Google+, Pinterest, and Instagram. In competitive industries, we often find that the typical cost per interaction is cheaper than Google AdWords and Bing Ads!
Other Social Media Marketing Services for Businesses
Social media analytics and reporting – Before you begin social media marketing, it's crucial to put proper tracking in place. Our custom social media analytics provide clients with valuable insights into the communities around their brand. From overall community demographics to engagement reports that show how successful specific campaigns are playing out, our reports help business owners more specifically target their marketing message.
Brand monitoring – If your customers are online, there's a good chance they are talking about your business! Through review sites and social networks, customers are expressing their opinions of businesses both positively and negatively. Keep on top of what people are saying about your company through Optimized Webmedia's state of the art monitoring tools! We'll continually monitor the web for any new mentions of your company on blogs, review sites, or social networks.
Reputation Management – Managing your online reputation is one of the most important marketing strategies you can employ! Negative comments and reviews can hurt your search engine rankings and they can be damaging to your ability to attract new clients. Actively engaging your customers and your reviews online will allow your business to stay ahead of the news and control how your company is perceived.
Social Media Marketing Improves Your SEO
The social media debate has been raging for years in the search world. Matt Cutts, head of the Google Webspam team, has adamantly denied that they matter. On the flip side, smart people have done studies and basically said "yes, they do matter."
Facebook likes and shares influence rankings—just not in the way we think of a traditional ranking. Simply getting more likes and shares isn't going to make a direct result—but it means you're attacking your web marketing strategy in a successful way.
The Optimized Webmedia Differenc
Optimized Webmedia is much more than a social media or SEO company—we truly see ourselves as an internet marketing partner to your business. We market your business as if it were our own—meaning we strive to truly understand your services, products, sales process, competitors, industry, and markets to effectively market your company on the web, all while tracking and measurably justifying your investment in our online marketing services.
ONE-STOP SHOP
SEO, GOOGLE ADS, PPC, DIGITAL MARKETING SOCIAL MEDIA, AMAZON, WEB DESIGN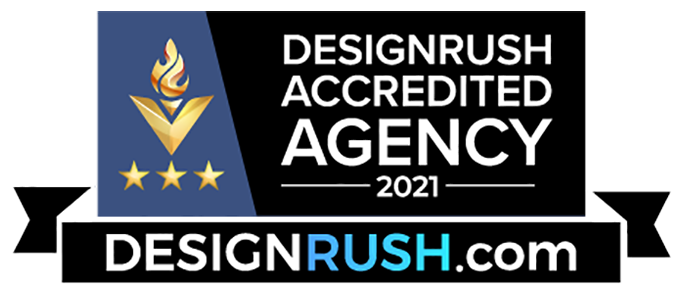 Testimonials
What our clients say
about our studio.
I have worked with Optimized Webmedia Marketing since the start of the year. Since starting to work with them, we have seen a significant increase in sales through our PPC campaigns. The team is great to work with, they are always professional, very detailed and always deliver work on time. Highly recommend!
Optimized Webmedia Marketing provides great SEO, PPC, and Digital Marketing Services.They really care about their clients, they are responsive and professional, and get great results.I highly recommend this Digital Marketing Agency.
We have been working with Optimized Webmedia Marketing since our company was young. They handled all our web related promotions and designs since day one. With their help and support, we were able to boost our clientele super fast and become one of the top companies in lower mainland. Their knowledge of digital marketing is next to none and we highly recommend their service to all business owners!
Let's Start a Project Together!