SEO benefits of using WordPress
Using WordPress as your content management system comes with some advantages, including the fact that WordPress is designed to function well with search engines. Search engines can crawl the source code of a WordPress site pretty easily, which eliminates issues that a lot of web programmers face when optimizing a site. The following list outlines some of WordPress's SEO advantages:
A premium is placed on websites that have continual fresh content. The WordPress dashboard makes it easy to publish fresh content. Every time a website is crawled by the search engine, new content is searched and the natural ranking of the site increases with very little effort.
WordPress optimizes titles for SEO for you. There are several great SEO plugins listed here. You easily manage all title tag and meta descriptions with a pluin like platinum SEO. This means that your webpages will get more exposure in the SERPS.
WordPress allows you to add meta tags to your posts. Meta tags help to find relevant content by matching these with particular keyword terms or phrases. This will be beneficial for your website ranking too.
Social networking is an important aspect of SEO. The power of a strong referring website should not be underestimated. WordPress has great Twitter, Facebook plugins for strong social media.
URLs where your content is permanently housed. As your site grows and you add more content, the items on your front page get pushed and replaced by recent content. Visitors can easily bookmark and share permalinks so that they can return to that specific post on your site, so these old articles can live on. One of the technical benefits of WordPress is that it uses the Apache mod_rewrite module to establish the permalink system, which allows you to create and customize your permalink structure.
When you post new content, WordPress has a built-in pinging system that notifies major indexes automatically so that they can come crawl your site again. This system helps speed the indexing process and keeps your search results current and relevant.
The fact that WordPress is so developer-friendly allows you to use the latest SEO plugins. Do you want to submit a site map to Google? There's a plugin for that. Do you want to edit the metadata of a post? There's a plugin for that. Do you want to alert Google News every time you post? Guess what … there's a plugin for that, too. More than 10,000 plugins were available at press time, which means that you can use an advanced plugin ecosystem to help power your blog.
SEO, social media, and design go hand in hand. You can push a ton of people to your web page by using proper SEO and robust social media profiles, but if your site has a confusing or poorly done design, visitors aren't going to stay. Likewise, a poorly designed site prevents a lot of search engines from reading your content.
In this situation, poorly designed doesn't refer to aesthetics — how your site looks to the eye. Search engines ignore the style of your site and your CSS, for the most part. But the structure — the coding — of your site can affect search engines that are attempting to crawl your site. WordPress is designed to accommodate search engines: It doesn't overload pages with coding so that search engines can easily access the site. Most WordPress themes have valid code, which is code that's up to standards based on the recommendations of the World Wide Web Consortium. Right from the start, having valid code allows search engines to access your site much more easily.
ONE-STOP SHOP
SEO, GOOGLE ADS, PPC, DIGITAL MARKETING SOCIAL MEDIA, AMAZON, WEB DESIGN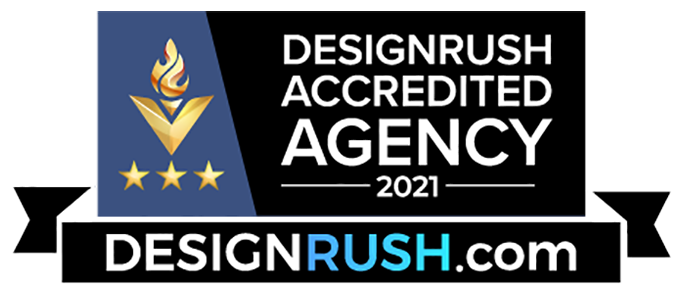 Testimonials
What our clients say
about our studio.
I have worked with Optimized Webmedia Marketing since the start of the year. Since starting to work with them, we have seen a significant increase in sales through our PPC campaigns. The team is great to work with, they are always professional, very detailed and always deliver work on time. Highly recommend!
Optimized Webmedia Marketing provides great SEO, PPC, and Digital Marketing Services.They really care about their clients, they are responsive and professional, and get great results.I highly recommend this Digital Marketing Agency.
We have been working with Optimized Webmedia Marketing since our company was young. They handled all our web related promotions and designs since day one. With their help and support, we were able to boost our clientele super fast and become one of the top companies in lower mainland. Their knowledge of digital marketing is next to none and we highly recommend their service to all business owners!
Let's Start a Project Together!