Hire An Expert Amazon Consultant
When you partner with Optimized Webmedia Marketing to manage and optimize your Amazon product listings, you can expect the following:
Seller Account Setup – we'll register your brand with Amazon and make sure your account is ready to start selling products.
Amazon Account Audit – the Amazon SEO team will review your existing account and provide feedback and a new strategy based on how you're ranking, provide new keyword ideas, clean up and optimize existing listings, update categories and fix any errors.
Competitor Research – with access to keyword research tools, we'll be able to better understand your competitor's Amazon ranking strategy. We can also find product gaps and opportunities and give price recommendations.
Amazon Listing Optimization – our team will write unique product descriptions, optimized titles and content that encourages shoppers to buy. We'll also add high-quality photos and/or videos to your product listings.
Ongoing Optimizations – we will continue to find keyword opportunities, increase the number of reviews for each product and optimize price, headlines and product descriptions.
Amazon PPC Services – Our PPC specialists will manage and continue to improve the performance of your sponsored product ads on Amazon.
Benefits from using Optimized Webmedia's Amazon SEO Services include:
Having optimized descriptions on Amazon that get found
Avoiding the use of terms that lack relevancy with your Amazon product
Making sure high-volume Amazon SEO keywords are prominent
Helping drive more positive reviews that will boost your Amazon ranking
Writing the most optimized produce descriptions possible
Knowing which five keywords in the specification section work best for your Amazon products' success
Knowing what works best for you to make sure that satisfaction and retention are part of every purchase
Optimized Webmedia Marketing's Amazon SEO Services focus on some of the most pertinent aspects, zeroing in on things like the level of relevancy. In addition, the specifications of your products are clear and concise, which plays a key role in raising your rank on Amazon and increasing your conversion rate.
5 things all Amazon sellers should know
1. Amazon's Search Engine is Different From Other Search Engines
Amazon's search engine is constructed differently than search engines such as Google or Bing, and should, therefore, be treated differently.
2. Targeting the Right Keywords is Important
Since Amazon's product rankings are intended to provide the best possible options for purchase to its customers, an Amazon seller's main goal should be to show Amazon that they have the most relevant product for a variety of relevant search terms.
3. A Picture is Worth 1,000 Words
You can significantly improve your rankings by having professional photos in your listing.
4. Sales and Good Reviews Matter Most
At the end of the day, sales are the number one factor in ranking well on Amazon.
5. Amazon is Great at Detecting Black Hat Tactics
If you try and pay for reviews or place dishonest information on your listing, you run the risk of having your Amazon account suspended or shut down.
1. Keyword research and analysis
We research the most profitable keywords your product should rank for, including long-tail keywords that your competition hasn't found. We even built our own piece of software to perfect this process!
2. Create fully optimized product pages
Optimizing your product listing pages for the most relevant and profitable keywords we found in stage 1. This includes optimization of the page for both Amazon & Google's algorithms, meaning you will rank higher in both search engines.
3. Create shipment and FBA Setup
If your products are not already live on seller central, we will take care of the shipments, organizing and coordinating the labeling process to the fulfillment centers. We also have connections with inventory management software to aid this process if necessary. Although shipments aren't directly related to Amazon store SEO, if needed we can streamline this process for sellers.
4. Competition analysis
Analyzing the potential profitability of a market is essential and will determine how many sales we need to make per day to rank for our pre-determined keywords. We use a competition analysis process that essentially allows us to reverse engineer how many sales competitors receive and what they do well/bad.
5. Copywriting
As well as on-page optimization for algorithms we write copy that converts. Many an Amazon consultant will miss this key element and only write for the search engines. With over 5 years experience writing ads we pull principles from experts such as Robert Cialdini, Frank Luntz, Dan Ariely, Al Ries, Ryan Holiday and many more. A specialty in our Amazon marketing agency.
5. Benefit driven imagery
BDI involves implementing visually the primary benefits of the products directly in the images themselves. 90% of buyers do not read a listing and instead make their decision based on; price, images and reviews. Having benefit driven imagery is essential to a highly converting listing. This is not a service we offer in the majority of our Amazon consulting packages but can be added if required.
360 Degree Digital Marketing Expertise
ONE-STOP SHOP
SEO, GOOGLE ADS, PPC, DIGITAL MARKETING SOCIAL MEDIA, AMAZON, WEB DESIGN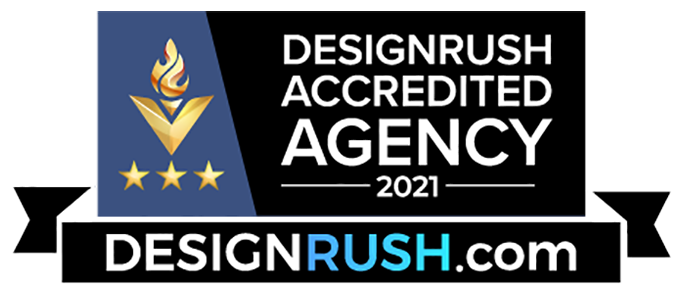 Testimonials
What our clients say
about our studio.
I have worked with Optimized Webmedia Marketing since the start of the year. Since starting to work with them, we have seen a significant increase in sales through our PPC campaigns. The team is great to work with, they are always professional, very detailed and always deliver work on time. Highly recommend!
Optimized Webmedia Marketing provides great SEO, PPC, and Digital Marketing Services.They really care about their clients, they are responsive and professional, and get great results.I highly recommend this Digital Marketing Agency.
We have been working with Optimized Webmedia Marketing since our company was young. They handled all our web related promotions and designs since day one. With their help and support, we were able to boost our clientele super fast and become one of the top companies in lower mainland. Their knowledge of digital marketing is next to none and we highly recommend their service to all business owners!
Let's Start a Project Together!