Alpha Beta Campaign Structure for Google AdWords PPC Optimizations
What is an Alpha Beta Campaign Structure
Alpha Beta campaign structures for Google AdWords PPC consists of utilizing Alpha campaigns with full of exact match terms and very granular ad groups for laser-targeted copy. Beta campaigns, on the other hand, are purely prospecting campaigns and keywords, and are often phrase/ Broad Match Modifier (BMM, It gives more control than broad match and more freedom than phrase match. It works by adding a '+' sign in front of words in a keyword phrase when the match type is selected as broad) terms, and to run them effectively you need to put all of the exact match terms from their mirror Alpha campaign as negatives to avoid trumping your Alpha campaigns for exact match terms.
The main advantage of the Alpha Beta models for AdWords PPC campaign structures is you have a group of campaigns of known performers that you can leave uncapped on budget, and then dial up or down your Beta campaigns to prospect as budget/performance permits.
Building an AdWords Account with an Alpha Beta Campaign Structure
Beta campaigns are used to leverage broad match keywords (broad match lets a keyword trigger your ad to show whenever someone searches for that phrase, similar phrases, singular or plural forms, misspellings, synonyms, and stemmings), related searches, and other relevant variations) to find new relevant keywords. The Alpha campaign then is intended to only contain exact match keywords that have proven to be performing. Those are sorted in ad groups and are paired with targeted ad copy and landing pages.
Step 1: Create the Beta Campaigns
Ensure that you have conversion tracking installed, otherwise there is no point in advancing the steps.

Do your initial keyword research. Depending on your budget, concentrate on a certain amount on keywords and build the portfolio from there.

All keywords should have the broad match modified match type.

In the beginning of the campaign, you won't be 100% sure on which keywords are essential to your campaign, so this is the chance to test your assumptions.

Do your initial keyword research. Depending on your budget, concentrate on a certain amount on keywords and build the portfolio from there.

These campaigns serve to test new keywords and to figure out which ones work and convert and which ones don't.

It's essential to group the keywords in a topical manner. This will help you keep an overview over your keywords and it is also going to be more telling in the later phase of analyzing the performance of your campaigns. Make the structure as granular as you need.

For ideas and inspiration use the keyword planner tool or other similar keyword research tools, such as SEMrush. But don't just copy everything. It's important that you know exactly which keywords are in your campaigns. You need to know it best.

Your ad groups should be tightly themed, because you will want to have relevant ad copy for them. Relevant ads will lead to a higher CTR (Click-through rate), therefore to a higher quality score (QS), lower CPS (Cost per Sale) and eventually lower CPAs (Cost per Action) and a higher ROI (Return on Investment). This step very important.

Create dedicated search and display campaigns. If your structure allows you could also put display accounts into a different account.
Step 2: Analyze the Beta Campaign search queries
Analyze which search queries actually led to conversions.

What search queries performed better or worse?
Step 3: Identify which search queries performed and which have not
Step 4: Create the Alpha Campaign
Move all of the winning search queries from the Beta Campaign into SKAGs (Single Keyword Ad Groups) into the Alpha campaign.

Don't just move the keywords that pulled in the conversion, but make sure you have the specific search query as keyword.

Change all Alpha queries to exact match.

Create targeted and relevant ad copy and landing pages for the SKAGs.
Step 5: Move all the losing search queries of the Beta campaign to the Negative keyword list with an exact match type.
Step 6: Add all Alpha queries to the Beta Campaign as Negatives with an exact match type.
Step 7: Continue the same process to optimize further
How much should you spend?
This is dependent on your goals and objectives. If you want to grow quickly, increase the ad spend on the beta campaign so that you can isolate a bigger volume of profitable keywords.
If your main goal is profit, and you really want to decrease the CPA and continue your growth more slowly, than a lower ad spend on beta campaigns will do.
Never cut ad spend on alpha campaigns, because those are your truly optimized ad campaigns. If ever you need to cut the budget do so with the beta campaigns.
How to hire Optimized Webmedia for PPC Management
At Optimized Webmedia, we practice Alpha Beta Campaign Structure for create highly performing and optimized AdWords PPC Campaigns. If you would like to receive a Free PPC Consultation or Free PPC Assessment, please contact us to check our availability and to receive a free quote.
ONE-STOP SHOP
SEO, GOOGLE ADS, PPC, DIGITAL MARKETING SOCIAL MEDIA, AMAZON, WEB DESIGN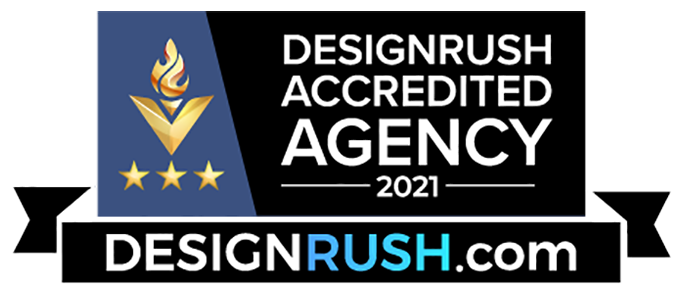 Testimonials
What our clients say
about our studio.
I have worked with Optimized Webmedia Marketing since the start of the year. Since starting to work with them, we have seen a significant increase in sales through our PPC campaigns. The team is great to work with, they are always professional, very detailed and always deliver work on time. Highly recommend!
Optimized Webmedia Marketing provides great SEO, PPC, and Digital Marketing Services.They really care about their clients, they are responsive and professional, and get great results.I highly recommend this Digital Marketing Agency.
We have been working with Optimized Webmedia Marketing since our company was young. They handled all our web related promotions and designs since day one. With their help and support, we were able to boost our clientele super fast and become one of the top companies in lower mainland. Their knowledge of digital marketing is next to none and we highly recommend their service to all business owners!
Let's Start a Project Together!