SEO Services for Franchisors & Franchisees
Is your franchise business consistently outranked by local, less-authoritative businesses? As a franchise owner, leveraging your digital presence wish a strategic franchise SEO provider gives you the power to tap into the more than four billion daily searches per day, 70 percent of which result in clicks to page one rankings, and generate more calls from new customers.
If you're a marketing coordinator, executive, or franchisee are tired of being outranked by other businesses, we can help. At Optimized Webmedia, we take a custom, data-driven approach to SEO for franchises. Starting with a business intake with you and your dedicated account manager, we build your SEO campaign with a strong foundation, from citation listings to website structure, high-quality content, and optimizing your maps listings.
We're not your average internet marketing company. We're a strategic franchise marketing partner that specializes in web design, pay per click, and SEO for franchises.
Our SEO Process for Franchises
Our franchise SEO process is similar to our approach to marketing for franchises in general: Track > Test > Tweak > Repeat. Simply put, you can't maximize what you fail to measure and track. Better data equals better results.
1. Completing a competitor analysis
Completing a market analysis of your service areas for all franchise locations
Finding local competitors currently outranking you on the web for your services
Analyzing search terms, monthly search volumes, and more in your market
2. Publishing high-quality website content
Keyword research to find what and how your customers are searching for your services in each market
Publishing well-written website content that improves your local search rankings and provides a seamless user experience
Including both search engine-friendly optimizations in the content and calls-to-action to encourage conversions from your users
3. Building & Monitoring Local Citations
Auditing citations
Creating new citations
Discovering more local citation opportunities
Managing and monitoring local listings
4. Optimizing & Managing Google My Business (Google+)
Optimizing your company's Google My Business pages for your location's business addresses and phone numbers
Claiming your Google Maps listings
Optimizing your Google My Business pages for backlinks
Optimizing your business hours and services on Google My Business
5. Tracking your SEO campaign
Monitoring your keyword rankings, organic traffic, calls, and leads
Monitoring the keywords rankings of your competitors
Monitoring your top-three competitors for each franchise location
6. Weaking your SEO Campaign
Optimizing and pivoting your campaign for better performance over time
Resolve Your Franchise SEO Problems
Three things are required to rank well organically for all of your franchise locations. First, you need a website that is coded and structured in a way that makes it easy for the search engines to find, read, and index. Second, you need (volumes) of unique, relevant, and remarkable content. Your content must provide value to your visitors and answer the questions implied by their search query. Third, your overall web presence must establish your company as an authority – a leader in your industry. While franchise companies typically have no problem getting links from media websites, vendors, suppliers, partners, etc., they frequently struggle with website structure and content.
Website site code & structure
Many franchise websites or collections of websites are massive in size. Often, there's a lot to handle within one CMS that manages all the locations either on one domain or individual websites. You also may be dealing with multiple franchise owners managing their own website and have to ensure that everyone adheres to a certain standard (which can feel like herding cattle).
Creating a unified SEO strategy can be incredibly laborious. At the same time, this is exactly what is required to create a foundation for (arguably) the most important aspect of SEO – relevant and valuable website content to compete in each location's search market and competition.
Think your franchises have plenty of content? Most marketing managers are quick to respond, "YES!" If you think you have a great deal of content, but you're being outranked by other or smaller companies, an alarm should go off in your head. Lack of content should not be the reason a franchise association does not rank well organically, but it frequently is a large part of the problem. Often, the problem is not really a lack of content, it's that the content is structured in the way that creates a road block for the search engines.
If your individual franchise locations have their own websites and domains, do they individually have enough content to rank well organically? Do they have the support needed to build out the website content that is well optimized for search engines? Likely no. That's where our team comes in. In one case, we worked with an insulation franchise company to build out the optimized web content for their dozens of locations nationwide–giving each branch the chance to dominate in the organic search field for their own markets.
As a franchise, you have multiple locations. Are you confident in the local SEO and consistency of each location's local directory listings and citations? Are you even confident if each location has a verified and optimized Google My Business listing? That's where we can help. We've worked with franchise organizations with locations across the entire country who need help managing and maintaining the local SEO profiles of their different locations
Strategic SEO Services for Franchises
Despite case study after case study detailing the incredible ROI possible from SEO, many businesses have not gone "all in." Smaller companies, by comparison, often lacking the (significant) marketing budgets required to test alternative forms of advertising, are often seen investing as much as they possibly can in SEO. As a franchise organization, you need a partner that will help you set a consistent and data-driven strategy for SEO for all of your locations and branches.
Franchise Marketing from Optimized Webmedia
PPC for Franchises
Web Design for Franchises
Social Media for Franchises
Email Marketing for Franchises
Let's Talk
Contact us today for a free consultation. Tell us about your situation and we'll provide you with candid recommendations for franchise internet marketing services when it comes to managing your corporate and location franchise digital marketing strategies.
Not convinced? Read our online marketing case studies detailing actual results we've produced for businesses just like yours, or pick up the phone and call us today at 778.272.8213 or 1.866.524.8562.
ONE-STOP SHOP
SEO, GOOGLE ADS, PPC, DIGITAL MARKETING SOCIAL MEDIA, AMAZON, WEB DESIGN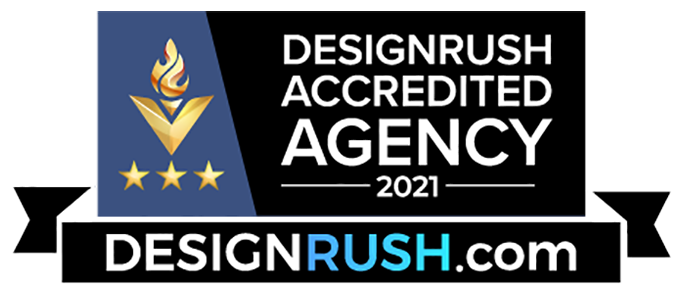 Testimonials
What our clients say
about our studio.
I have worked with Optimized Webmedia Marketing since the start of the year. Since starting to work with them, we have seen a significant increase in sales through our PPC campaigns. The team is great to work with, they are always professional, very detailed and always deliver work on time. Highly recommend!
Optimized Webmedia Marketing provides great SEO, PPC, and Digital Marketing Services.They really care about their clients, they are responsive and professional, and get great results.I highly recommend this Digital Marketing Agency.
We have been working with Optimized Webmedia Marketing since our company was young. They handled all our web related promotions and designs since day one. With their help and support, we were able to boost our clientele super fast and become one of the top companies in lower mainland. Their knowledge of digital marketing is next to none and we highly recommend their service to all business owners!
Let's Start a Project Together!