Search Engine Optimization: SEO New York
The primary focus of this page is SEO. At Optimized Webmedia Marketing, we are big believers in educating as well as sharing knowledge. We wanted to create a library of knowledge in the digital marketing space. The goal is to provide a resource of information for not only our clients but also those that are looking into further their knowledge in digital marketing.
What Does SEO Stand For?
SEO is an acronym used in the digital marketing world and stands for Search Engine Optimization. And the phrase improve your SEO strategy generally involves the actions taken to ensure that your website can be found in a search engine's results page (also known as SERP) when searching for words or phrases relevant to the content on your website.
What is SEO and How Does it Work?
SEO is the process of making changes to your website design (improve the site architecture), gaining high quality backlinks, as well as focusing on high quality content in order to help it appear in the search engines. By optimizing your website for the search engines, you can increase your visibility in the organic, or unpaid, search engine results.
In short, SEO is focused upon acquiring website traffic and high search result rankings organically. By organic, we mean without paying for web traffic via pay-per-click ads, among other methods. Within SEO, there's a wide variety of strategies to accomplish the aforementioned goals—some of which are more effective than others. This could be anything from developing website content around keywords related to your industry to maintaining a strong presence across multiple social media platforms. SEO practices and strategies are constantly changing to remain effective as internet search engines continuously update algorithms.
4 Steps of How SEO Works Step By Step?
Step 1: Target Market Business Analysis
Website audit & analysis. Analysis of the website site architecture, keywords, visible text and code to deter­mine how well you're positioned for search engines, including Google and Bing. For example, how much code do you have on a page compared to text?
Competitive analysis. Examination of content keywords and present engine rank­ings of competitor websites to determine an effective search engine positioning strategy. Pick the top five results in the Google listing results to begin this process. Expand as necessary. Use tools such as SEMrush.com and Keywordspy.com.
Initial keyword research. Develop a prioritized list of targeted search terms, also known as intent keywords, related to your customer base and market segment. Begin with this: What would you type into a search engine to find your business website or page? Then, ask your customers!
Step 2: Keyword Research and Development
Keyword analysis. From nomination, further identify a targeted list of key­words and phrases. Review competitor lists and other pertinent industry sources. Use your preliminary list to determine an indicative number of recent search engine queries and how many websites are competing for each key­word. Prioritize keywords and phrases, plurals, singulars and misspellings. (If search users commonly misspell a keyword, you should identify and use it). Please note that Google will try to correct the term when searching, so use this with care.
Baseline ranking assessment. You need to understand where you are now in order to accurately assess your future rankings. Keep a simple Excel sheet to start the process. Check weekly to begin. As you get more comfortable, check every 30 to 45 days. You should see improvements in website traffic, a key indicator of progress for your keywords. Some optimizers will say that rankings are dead. Yes, traffic and conversions are more important, but we use rankings as an indicator.
Goals and Objectives. Clearly define your objectives in advance so you can truly measure your ROI from any programs you implement. Start simple, but don't skip this step. Example: You may decide to increase website traffic from a current baseline of 100 visitors a day to 200 visitors over the next 30 days. Or you may want to improve your current conversion rate of one percent to two in a specified period. You may begin with top-level, aggregate numbers, but you must drill down into specific pages that can improve products, services, and business sales.
Step 3: Content Optimization and Submission
Create page titles. Keyword-based titles help establish the page theme and direction for your keywords.
Create meta descriptions. Meta description tags can influence click-throughs but aren't directly used for rankings (Google doesn't use the keywords in the meta descriptions any­more.)
Place strategic search phrases on pages. Integrate selected keywords from your keyword research into your website source code and existing content on designated pages. Make sure to apply only one to three keywords or phrases per content page and add more pages to complete the list. Ensure that related words are used as a natural inclu­sion of your keywords. It helps the search engines quickly determine what the page is about. A natural approach to this works best. In the past, 100 to 300 words on a page was recommended. Many tests show that pages with 800 to 2,000 words can outperform shorter ones. In the end, the users, the marketplace, content and links will determine the popularity and ranking numbers.
Develop new sitemaps for Google and Bing. Make it easier for search engines to index your website. Create both XML and HTML versions. An HTML version is the first step. XML sitemaps can easily be submitted via Google Search Console and Bing Webmaster Tools.
Submit website to directories (limited use). Professional search marketers don't sub­mit the URL to the major search engines, but it's possible to do so. A better and faster way is to get links back to your site naturally. Links get your site indexed by the search engines. However, you should submit your URL to directories such as Yahoo! (paid), Business.com (paid) and DMOZ (free). Some may choose to include AdSense (google.com/adsense) scripts on a new site to get their Google Media bot to visit. It will likely get your pages indexed quickly.
Step 4: Continuous Testing and Measuring
Test and measure. Analyze search engine rankings and web traffic to determine the effectiveness of the programs you've implemented, including assessment of individual keyword performance. Test the results of changes, and keep changes tracked in an Excel spreadsheet, or whatever you're comfortable with.
Maintenance. Ongoing addition and modification of keywords and website con­tent are necessary to continually improve search engine rankings so growth doesn't stall or decline from neglect. You also want to review your link strategy and ensure that your inbound and outbound links are relevant to your business. A blog can provide you the necessary structure and ease of content addition that you need.
The Top 15 Benefits of SEO to Your Business
1. SEO Leads to Better User Experience
There are many ways you can improve your website and maximize user experience, also known as UX. This includes providing your audience with relevant information, related photos or videos to support text, easy to navigate web pages or a mobile-friendly website configuration.
All of this leads to a better user experience. This results in more clicks, more leads, better brand recall and higher conversion rates. This is what search engine sites are looking for, thus improving your search ranking.
2. SEO is a Primary Source of Leads
Inbound strategies are the most effective and successful source of leads among Business to Business (B2B), Business to Customer (B2C) and non-profit organizations. Inbound includes search engine optimization, social media, content marketing, referrals and others.
If you are not getting leads from your SEO tactics, then you must revisit your digital marketing activities. A competitor in the market might be getting your share of the pie.
3. SEO Brings Higher Close Rates
Statistics showed that an average of 14.6% close rate is achieved from SEO leads, compared to 1.7% close leads from outbound leads. Reaching out to customers (outbound or cold leads) often results in lower conversion rates.
Whereas SEO leads, where a customer makes the actual research of your product or service, results in higher conversion. These individuals making their research online already have a specific requirement and purpose in mind, we call this intent.
4. SEO Results to Higher Conversion Rate
The good ranking of your site on any search engine websites can result in higher conversion rates. Your target market will become more aware of you as long as you maintain your top position.
As customers are becoming more familiar with your brand and as their knowledge about products/services increase, there is a greater possibility for customers to close the deal with you.
5. SEO Promotes Better Cost Management
The Search Engine Journal reported that inbound leads can actually lower the cost of lead generation by 61% versus outbound leads.
SEO lowers advertising costs. When you already have a top ranking, there is no need for you to invest into pay per click (PPC) or advertise your page. You will continue to stay above the rest of the search results as long as Internet users click your search links.
In addition, inbound lead generation includes search engine optimization, social media management, blogging, referrals, etc. All of these have little or no cost at all.
Outbound lead generation activities include making cold colds, visiting clients, or direct selling. Better cost management is just a few of the benefits of SEO to your business.
6. SEO Encourages Local Users to Visit the Physical Store After their Search
After conducting a local search, there is a high likelihood for the prospective customers to visit the local store or shop. This is known as local SEO optimization. For example, an internet user keys in "Best Italian Restaurant in Vancouver". This will then show a variety of options. The internet user will then visit his or her top choice and become a customer of that restaurant.
Studies show that 81% of shoppers conduct their research online before going to the store and making the local purchase.
7. SEO Builds Brand Credibility
Ranking first, second or third may give your customers the idea that you are one of the top players in the industry. It shows that you are popular and many users have researched you, too.
On the other hand, customers may think that you are not yet well-known or even a new player in the industry if you are at the bottom of the search engine results. This may also lead some prospective customers to think that you have no marketing budget to boost your website for better search results.
8. SEO Helps Establish Brand Awareness
Brand Awareness is the extent to which the target market recognizes a brand. It refers to how familiar your customers are with your product or service.
Search Engine Optimization helps your product or service get easily found by search engine sites through regular and organic search. Once you remain at the top of the ranking, you will become more visible online and Internet users will be able to see you more.
This leads to a higher likelihood for your links which leads the users to your website to be clicked. One of the benefits of SEO for your business is establishing your brand's awareness even further.
9. SEO Ensures Mobile-Friendliness of your Website
SEO helps improve the website user experience because Google Search has included another parameter as a ranking signal, the friendliness of websites to mobile devices.
Responsive web design (RWD) is an approach to web design that makes web pages render well on a variety of devices and window or screen sizes. Responsive layouts automatically adjust and adapt to any device screen size, whether it is a desktop, a laptop, a tablet, or a mobile phone
Back in April 2015, Google Search stated that mobile-friendliness has a significant impact on websites' rankings on Google Search. This change will result in better user experience and easier navigation of websites.
If you want to make your website mobile-friendly, Google will help you in getting it started here: Mobile-Friendly Test – Google Search Console
10. SEO Can Be a Long-Term Marketing Strategy
Just as how long it took you to reach those top ranks, pulling you down the list also takes time. SEO is a long-term marketing strategy. Six (6) months is the minimum duration for a website to maintain optimal ranking. This holds true when you follow white hat SEO techniques and note black hat.
In search engine optimization (SEO) terminology, white hat SEO refers to implementing optimization strategies, techniques and tactics that focus on a human audience as opposed to search engines and completely follows search engine rules and policies (also known as Ethical SEO). Black hat SEO is a practice against search engine guidelines, used to get a site ranking higher in search results. These unethical tactics don't solve for the searcher's intent and often end in a penalty from search engines. Black hat techniques include keyword stuffing, cloaking, and using private link networks.
Unless Google algorithm is changed or other competitors have amped up  their SEO strategies, it is not easy to pull you down the search rankings.
11. SEO Helps You Gain Market Share
Being on top of the search list improves your website's chances to be found by Internet users. When they complete a form or call from your website, they are converted into leads, and potentially your new customers.
Other forms of conversions include making a purchase, signing up for a membership or subscribing to a newsletter. Bottom line, your conversion rate increases. Once this happens, you gain market share
12. SEO Creates Synergy of All Marketing Activities Online
All of your online marketing strategies will contribute to the success of your SEO efforts. Marketing activities such as ppc, content marketing, direct e-mail, social media marketing, blogging, web management, e-commerce, and others will help you get better rankings on search engines.
When all of your marketing activities are integrated and aligned towards a common goal, you will achieve success in your marketing strategies, including SEO.
13. SEO Increases Your Followers on Social Media
By the time you land on the first page of search engine sites, more and more people will know about you. Your brand's awareness can go a long way, even on various social media channels. As users visit your website, they are more likely to click on your social media icons and eventually follow you.
14. SEO Improves Website Speed
The speed of your website can affect your rankings on various search engine websites. Did you know that a two-second load time delay of your website will cost you 4.3% of sales? Speed matters to avoid reduction of customer satisfaction and to further promote better user experience. Two website speed tools that are commonly used are GTmetrix and Google PageSpeed Insights.
15. SEO Takes You Ahead of the Competition
Grow your business by implementing digital marketing strategies to your overall organizational plan. These strategies include search engine optimization (SEO). Integrating all of these together will help you take the lead amidst your competitors in the market.
Imagine how far ahead of the competition that you'll be if all of your competitors are just using traditional marketing? Keep up with the advancements in the digital world and you will stay ahead of the competition. This era is constantly changing and evolving, make sure you adapt well to the changes.
9 Ways on How to Increase Search Engine Optimization Results
One of the most popular questions that SEO professionals get is – How long will it take to rank my website and keywords onto the first page of Google? The time that it takes you to increase search engine optimization results depends on a number of factors. However, there are some actions that you can start taking today to improve your chances of ranking higher on the Search Engine Results Page (SERP). Here are just a 9 ways to improve your SEO:
1. Start with an SEO website audit.
If you want to find out the best ways to increase search engine optimization for your website, you'll want to start with an SEO website audit. An audit will help you identify your site's strengths and weaknesses.
That way, you will be able to play to your strengths while making strategic improvements to the weaker areas of your SEO.
An SEO website audit involves looking at:
Your website structure
Information architecture
Existing content
The point of the audit is to identify areas that need attention so that you can begin to develop a strategic plan to make improvements. Though the audit itself won't help you improve SEO, it's a vital first step in effectively and efficiently boosting your SEO efforts.
A technical SEO audit requires you to use a number of tools to help identify how different areas of your site are contributing to your SEO. The average small business doesn't have access to these types of tools or the experience in-house to run them and interpret the results.
For this reason, many brands will choose to work with an experienced SEO agency that can complete a technical SEO audit and offer strategic recommendations based on what they find.
Our team at Optimized Webmedia Marketing  provides a free preliminary website audit for our website visitors. It's a great starting point for identifying what you need to do to improve your SEO.
2. Improve site navigation.
Google wants to provide the best possible search engine experience for its users. For this reason, the search engine rewards sites that provide a positive user experience (UX). Part of offering a positive UX is making sure that your site is easy to navigate. If site visitors cannot find what they are looking for, they will most likely leave your site. This impacts your bounce rate and the time visitors spend on your site as well as the number of pages they view. All of this impacts your search engine rankings.
In addition, poor navigation often leaves users with a negative perception of your brand. This can lead them to look to your competitors to get what they need.
Developing a clear navigational structure is a vital first step to helping visitors find what they are looking for on your site. The rule of thumb for site navigation is to never make a page more than 3 clicks away. That means that every page on your site, even at the deepest level, should be reachable in just 3 clicks. Make it easier for the conversion to happen.
In addition, your navigational menu should be clearly labeled in a way that makes sense for site visitors. People who land on your site shouldn't have to click around for a while to find what they're looking for. It should be clear from your menu where certain information is and how they can find it from the home page.
3. Fix duplicate content.
Duplicate content issues can negatively impact your search engine optimization efforts. Google wants to reward websites that have unique site content. So they penalize sites with duplicates. That's why it's important to regularly check your website for duplicate site content and fix these issues before they start to bring down your SERP rankings.
One of the most common duplicate content issues is multiple versions of the same page. For example, you might have http://www.site.com and http://site.com. Google recognizes these two sites as two different pages with identical content.
To resolve this issue, you'll need to set up the right redirect rules in your .htaccess, also known as setting up 301 redirects). If you don't know how to do this, ask your site administrator or a web design professional.
Another common issue when it comes to duplicate site content are portions of your content that are too similar to other site pages. This can happen for a number of reasons. Maybe the freelancer that you hired to write your site copy wasn't as careful as they should have been in writing unique content. Or perhaps you work in an industry where very common phrasing is often used and you've used some phrasing that's identical to other pages on the same topic.
No matter what the case may be, you will need to locate and fix this content to ensure that it does not penalize your SERP rankings.
Tools like Copyscape are great for helping you identify duplicate content. Once you've used the tool to find content matches, you can fix these issues before they start to impact your SEO.
You will need to check for duplicate content on a regular basis as every time you add new pages or blog posts to your site, there is the potential for content duplication issues.
4. Optimize your website for mobile devices.
Mobile site optimization is no longer optional for businesses. As of 2015, Google now penalizes sites that are not optimized for mobile devices. This includes smartphones and tablets.
Why? Because over 55% of all searches come from mobile devices. Consumers are using sites like Yelp as search directories, and relying on Google maps to identify local businesses that can serve their needs in the moment.
Mobile site optimization isn't just important for consumer businesses. B2B (Business-to-Business) brands also need to make sure that their site is easy to navigate and read from smaller screens.
A study from Search Engine Watch shows that 77% of business executives are using smartphones to research new products or services for their business. If you want your content to be available to your target audience when they need it most, mobile optimization is a must.
If you are just building your site, you'll want to make sure that the site is built with mobile users in mind. Look for WordPress web design services that emphasize mobile optimization to ensure that your new site is accessible to those on mobile devices.
If your site has been around for a while, you'll want to consult with a web design expert to see if your site design is mobile friendly. If not, take the steps to ensure that it's mobile responsive before you lose anymore of that valuable mobile traffic!
5. Optimize your site for speed.
Site speed is another factor that the Google algorithm takes into consideration when ranking your site on its SERP.
The longer it takes for the page to load, the more frustrated the consumer becomes, and may cause them to leave your site and go to a competitor's.
According to data from Akamai, if your site takes longer than 3 seconds to load, you could be losing almost 50% of your site visitors.
To improve bounce rates and thus your SERP ranking, you'll need to make some changes to your site to improve site speed. Here are a few factors that impact load times:
Image File Size – Larger image files take longer to load, impacting your site speed. Compress and optimize your image files so that they don't drag down your load times.
Browser Caching – When a browser loads a site page, it is loading a number of resources. Browser caching stores these resources locally on the users' computer so they don't need to be loaded again – making pages load faster.
Script Handling – JS and CSS files can slow down your site speed, so make sure that you actually need these extras to enhance your site before using them. (If you don't know what we're talking about, ask the person who designs your site.)
When you improve your site speed, you're not only providing a better UX, but you're boosting conversion rates as well. Not to mention, Google will take this into account when calculating your site ranking on the SERP.
 
6. Produce high-quality content that adds value.
Consistent, high-quality content is crucial in helping your business increase search engine optimization (SEO) results. No matter what changes you make to your site's structure, there is no substitute for great content.
Your content should not only be researched and well-written, but it also needs to be useful to your target audience. If your website content doesn't provide value for its readers, it won't help you increase search engine optimization.
One of the best ways to step up your content creation is to create a blog. This is where you will regularly post new blog articles about topics that are relevant to your industry and your customers.
A great place to start brainstorming potential topics with your team is to think about questions that your audience may have or challenges that they face. Addressing these challenges in blog posts not only helps you catch the attention of your audience but also ensure that the content is providing some type of value.
The first step in creating optimized quality content is keyword research. You'll want to identify relevant keywords that your target audience is using to find brands like yours.
Next is you should also consider incorporating high quality and engaging images in your content. Studies have shown that people naturally love seeing images more than all texts in a content piece. It captures your readers' attention and better conveys your idea. In fact, based on a study by Backlinko, pages or articles that have at least 1 image rank better on search engines compared to articles that don't.
Now it's time to start creating content! If you don't have someone in-house that's dedicated to content creation, you may want to enlist the help of several people on your team who are already strong writers. Another option is to work with a digital marketing agency that provides blog writing services. This can help supplement the time you need from your employees to work on other material.
7. Insert and improve your metadata.
If you want to rank higher on the Google search engine results page, you've got to make it easy for Google to decipher what your pages are about. Ensuring that you insert metadata or improve the existing metadata on your pages is a great way to increase search engine optimization results for your site pages.
Here are some elements you'll need to consider when optimizing your metadata:
Title – This is the title that will be displayed at the top of the browser window as well as the headline on the SERP. Include your keywords close to the beginning of the title.
Description – The description is important because it shows up on the SERP and tells users what the page is about. Create a clear and accurate description of the page that's brief while still emphasizing chosen keywords.
Alt Tags – Alternative text descriptions, or alt tags, are used to describe any images, videos, or visual media that you use on your pages. This not only tells Google what your images are about but helps the search engine determine when to deliver this content in its image search results.
Get in the habit of following these best practices for each and every new page or blog post that you publish. Though this takes a little extra time to create, it's an essential way to increase your search engine optimization results.
The more accurately Google can determine what's on your pages, the more effectively the search engine can deliver the right results to the right users at the right time.
8. Include inbound and outbound hyperlinks.
Linking is another important way to increase search engine optimization results. Backlinking strategies can get a bit complicated.
However, the best way to increase the number of links back to your content is to write content that's worth linking to. The more valuable content you create and share with others, the more likely other sites will link back to your content.
In addition to getting external links back to your site, you'll also want to link to your own site pages internally.
Any time you have the opportunity to link to a relevant site page or blog post within your own content, go for it. This will not only help you increase search engine optimization results, but it allows you to guide readers to other content that they might find helpful.
9. Make sure your content is easy to read.
We've already talked about the importance of creating high-quality content on a consistent basis. However, if this content isn't easy for visitors to read, they may not take the time to read it.Ensuring that your content is formatted in a way that's easy to navigate and read is an important part of keeping visitors on your site longer. Which impacts both SEO and conversion rates.
One of the best ways to format your content so that it's easier to digest is by using headings and subheadings.
These titles help break up the content into different topics, making it easier for readers to identify what types of information will be contained within each section. This is especially important for long-form blogs as readers can easily get lost in the content.
Another formatting tip is to use bullet points and numbered lists to break down more complex topics.
Bullet points offer readers a little break from large chunks of text while easily breaking down information into more digestible chunks. Numbered lists can help break down a process or make a list of elements easier to understand. Bold and italics are also your friend. If you want to emphasize certain elements of the text or make sure that something sticks out to the reader, make a phrase bold or put a word in italics. All of these tactics will help improve the readability of your piece and make it easier for busy readers to scan and get the information they need quickly and effectively.
Moz polled over 600 SEO companies and aggregated all of the data.
Hourly Rate:
An average SEO expert charges between $95 and $250 per hour.
Monthly Retainly Rate:
Further, the average monthly retainer lies somewhere between $750 and $3,000 per month.
Performance-Based Pricing:
Performance-based SEO is free to start, and has dynamic pricing.
Even equipped with that baseline knowledge, you may still be left wondering which type of SEO Plan will be best for your particular business?
We recommend breaking down the different types of search engine optimization services various firms offer, and to establish a standard price point for each.
How Much Does SEO Projects Cost?
According to the Moz study we referenced above, project-based SEO services are the most popular pricing model you'll find amongst SEO companies.
Despite its relative popularity, there's a huge range of potential prices, primarily because the cost will be dependent upon the scope of your needs.
Still, for the sake of clarity, nearly half of respondents fell into one of the following price ranges:
$1,001 – $1,500
$1,501 – $2,500
$2,501 – $5,000
$5,001 – $7,500
How Much Does Hourly SEO Cost?
At face value hourly SEO services may seem like a worthwhile investment. After all, you know exactly what you're going to pay for. Whatever hourly rate you negotiated or accepted before work commenced, is what you'll pay. Depending on how many hours were worked, you can accurately estimate what your bill will look like.
The peace of mind associated with this system isn't without merit. But like all things that sound too good to be true, there's a bit of a catch. 
The catch is that often SEO projects can take longer than expected. Further, if you're buying the services of a respectable SEO expert, the rates can get pretty high.
Expect to pay somewhere between $95 and $250 per hour if you're planning to get quality work done. Pro tip: Avoid anyone super cheap on the assumption that they might employ black-hat techniques (this can land you penalized by Google)..
Get Help Improving Your Search Engine Optimization
If you want to increase your search engine optimization results, you will need to keep an eye on all the moving pieces that impact your SEO. As we mentioned earlier, search engine optimization is an ongoing process that takes careful attention and continuous effort to rank among the first few results on Google's SERP.
If you don't have the time or in-house expertise to handle your own SEO improvement efforts, call on the experts at Optimized Webmedia Marketing.
At the core of SEO, there is what we call the "5 Pillars of Tactical SEO" – They serve as the basis of the many moving parts that impact how well a website ranks on search engines. Having these SEO processes in place is important to ensure SEO success, however, it's important to note that since every website is different, each SEO project have its own unique custom SEO strategy plan that is encompassed within the 5 Pillars of Tactical SEO:
Our team offers both on-page SEO services as well as ongoing work to help your brand consistently rank on the first page of Google. We'll start with an SEO audit of your website to identify strengths and weaknesses in your website structure and then move on to other aspects of your SEO such as content.
Want to see the difference hiring an SEO New York agency can make? Contact us today or call us at 778.272.8213 or 1.866.524.8562 to learn more about our SEO services and how they can help your brand improve your search ranking.
ONE-STOP SHOP
SEO, GOOGLE ADS, PPC, DIGITAL MARKETING SOCIAL MEDIA, AMAZON, WEB DESIGN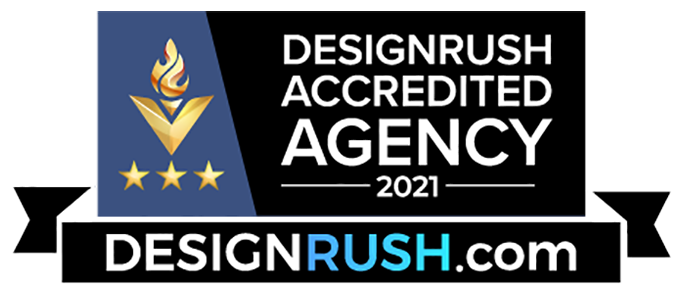 Testimonials
What our clients say
about our studio.
I have worked with Optimized Webmedia Marketing since the start of the year. Since starting to work with them, we have seen a significant increase in sales through our PPC campaigns. The team is great to work with, they are always professional, very detailed and always deliver work on time. Highly recommend!
Optimized Webmedia Marketing provides great SEO, PPC, and Digital Marketing Services.They really care about their clients, they are responsive and professional, and get great results.I highly recommend this Digital Marketing Agency.
We have been working with Optimized Webmedia Marketing since our company was young. They handled all our web related promotions and designs since day one. With their help and support, we were able to boost our clientele super fast and become one of the top companies in lower mainland. Their knowledge of digital marketing is next to none and we highly recommend their service to all business owners!
Let's Start a Project Together!